Handling Prescription Related Charges in Tampa, Florida – Series Recap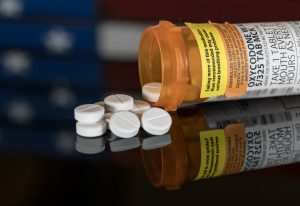 This post concludes and recaps my series on the handling of prescription drug related charges in Tampa, Florida. I felt it was necessary to write on this topic due to the fact that many people do not realize the gravity of facing such charges. While many may think that such an offense is "no big deal," due to the fact that doctors can prescribe certain medications, the truth of the matter is that defendants may find themselves facing prison time. The goal of my last several articles has been to provide information which will help people to fully understand their situation. It has also been my goal to provide information which will help people to make an informed selection when they are choosing a criminal defense attorney. If you or a loved one have been arrested then contact my office today to speak with a lawyer.
I have addressed several topics over my recent articles. Issues which I have analyzed include:
These are important topics for those in our community to understand. First, many people err by thinking that they have no options after they have been arrested for illegally possessing pills. The fact of the matter, however, is that a defendant may find themselves facing felony charges. Such charges can result in prison time. Third, understanding the potential consequences for such charges can help a defendant to appreciate the severity of their situation. Finally, it is not uncommon for an individual to be charged with multiple offenses and to potentially face consecutive sentences.
To avoid any serious trouble and face an unjust sentence, I would advise you to educate yourself about the severity of drug related crimes and the law related to them. It is good to know what can and cannot be used as a defense. Do you know that if you were stopped illegally, without any search warrant or probable cause, that prosecutors cannot present any evidence collected from you during that illegal search? The 4th Amendment gives you the right to refuse any searches without a search warrant or other legal exception. Additionally, if you had no control or access to the drugs, or you were not found directly in possession of the drugs, then your attorney can raise a defense by arguing lack of control and lack of knowledge. You may also get a lenient sentence and can even request that the judge withhold adjudication so that you are not convicted of the crime. If you have a valid prescription for the drugs but did not have the prescription at the time of your arrest, you or your attorney can present the prescription in court and demand that the prosecution drop all charges.
One point I have stressed through each of these articles is that it is important to contact a lawyer as quickly as possible if you or a loved one have been arrested. The sooner you retain counsel, then the sooner they will be able to begin taking steps to protect your rights. These steps will include conducting an investigation, filing any necessary Motions, etc. I am a Tampa defense attorney who devotes his practice to protecting the rights of the accused. If you were arrested for prescription drugs, then contact my office today to schedule an initial appointment.