Handling Prescription Drug Related Charges in Tampa, Florida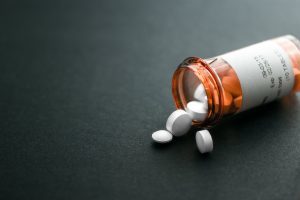 This is the first post in a series which will discuss the handling of cases involving prescription drugs in Tampa, Florida. I feel it is necessary to write on this topic due to the fact that many individuals, unfortunately, do not realize the extent to which prosecutors will pursue charges in such cases. It is important to understand that such cases are a "big deal." It is my goal that this series will provide you with information which will help you to make an informed decision when you are selecting a criminal defense lawyer. If you or a loved one have been arrested then contact my office today to speak with an attorney.
I will be addressing several topics over my coming articles. Issues which I will analyze include:
How search and seizure issues can impact prescription drug charges
Why prosecutors take such cases seriously
Florida's penalties for a prescription related offense
Crimes commonly charged in conjunction with the illegal possession of controlled substances
There are multiple reasons why residents of our area should understand these issues. First, many make the mistake of thinking that there is nothing they can do after they have been arrested. The truth of the matter, however, is that if the police found the drugs by violating your Fourth Amendment rights then it may be possible to have the narcotics excluded from any Court proceedings. Second, many err by thinking that it is "no big deal" to possess a narcotic which doctors can legally prescribe. Prosecutors, however, pursue charges for a variety of reasons. Third, understanding the penalties related with these offenses can help individuals to understand the severity of their situation. Finally, it is not uncommon for one to commit other offenses (such as the illegal possession of a firearm) while they are in possession of a controlled substance.
If you are charged with any prescription drug-related crime, the charge will depend on the schedule of drugs and the quantities that were found on you at the time of arrest. If convicted of the offense, apart from mandatory drug counseling, you or your loved one may be facing potential jail time, a criminal record, and other related penalties. I believe everyone in Tampa, Florida must get themselves familiarized with FL drug possession laws to protect against unfair prosecution.
One point I cannot stress enough is that you should contact a criminal defense attorney as soon as possible if you have been arrested. Counsel will immediately begin determining the options you have available to you. The legality of the search will be questioned by your attorney in addition to how the authorities conducted it. A strong criminal defense lawyer will question the quality of the witnesses, and the prosecutor will have to prove every aspect of their case. Attorney Omar will work to get you the best resolution possible, which may include an outright dismissal. So get help from someone who knows how to aggressively defend against prescription drug-related charges As a Tampa lawyer I am able to handle such matters. Contact my office today to schedule an initial consultation.
At OA Law firm, we understand that you are a responsible citizen with a job, family, dreams, and plans for the future. For us, you are a human being, not a criminal. We will do our best to mitigate any human errors on the prosecution's part and ensure that you do not have to pay for their incompetence.