What to Expect From Tampa, Florida's Juvenile Court Process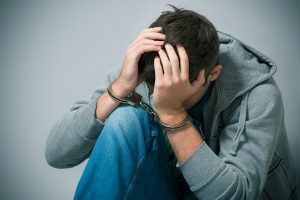 This is the next post in my series on the handling of juvenile cases in Tampa and elsewhere in the state of Florida. My last article discussed the difference between adult and juvenile charges. The fact that the juvenile system is considered "civil" in nature tends to be a distinction without a difference. A youth will still face incarceration and will be given the opportunity to defend themselves in Court. It is important that families retain an experienced criminal defense attorney to protect their interests. In this article I will provide an overview as to what families should expect from the process. If you require assistance then contact my office today to speak with an attorney.
Florida segregates juvenile offenders from their adult counterparts accused of crimes. However, there have been expansions in the law where juveniles are prosecuted as adults, all due to the seriousness of the alleged offenses. Therefore, you must always choose the best attorney to represent any juvenile charged with a crime.
Furthermore, it is important to understand how the Juvenile court process works in Tampa, Florida. It is important that you know what to expect at each and every step.
A law enforcement agency arrests the young accused.
An arrest form is completed, stating all the charges against the accused.
If there is no arrest at the time of the alleged crime, law enforcement will investigate and decide whether to bring charges and arrest the juvenile at a later time.
After a youth has been arrested then they must be brought before a Judge within twenty-four hours. The Court will decide whether the child should be released to his or her parents while the case is pending. If the case involves crimes of violence and/or if the child has a previous record, then the youth is more likely to remain in custody while the case proceeds. A date will be set for a trial at which the Judge (as there are no juries in Juvenile Court) will decide whether or not the youth committed the offense. The prosecution will be required to disclose certain evidence to defense Counsel. Counsel will also conduct an investigation into the matter. If law enforcement violated the child's Fourth or Fifth Amendment rights (which especially occurs in cases involving drugs or the possession of a firearm), then the attorney may file a Motion to Suppress any unlawfully seized evidence. If a resolution is not reached then the case will proceed to trial. Should the youth be adjudicated as "delinquent" then the Court will have broad discretion when it comes to sentencing.
Parents should be aware that the juvenile process tends to be much more patient with first-time offenders. Youths who have been arrested for a non-violent offense, and who have no previous record, will generally be viewed as someone who "needs to be put on the right path." This means that the Court may be more likely to grant probation than it would with an adult. Any probation which a youth serves will typically require the attendance of counseling, community service, and other requirements (which will depend on the nature of the offense).There are low-risk programs for 30 to 45 days; however moderate risk programs have a duration of 4 to 6 months. High-risk programs can last up to 9 months, and juvenile prison sentences can range from anywhere between 18 to 36 months. It is important to remember, however, that no two cases are the same and that how the Court will rule in any given situation is dependent on the facts of the case.
If your son our daughter has been arrested then contact my office today to speak with a juvenile defense lawyer. I devote my practice to defending the rights of the accused and I am ready to assist you. Contact me today to speak with an attorney.
Omar also serves clients in Bradenton, Brandon, Clearwater, Lakeland, Largo, Palm Harbor, Sarasota, Spring Hill, St. Petersburg and Tampa.