The Differences Between Adult and Juvenile Charges in Tampa, Florida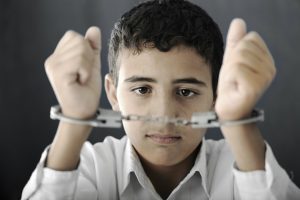 This is the next post in my series on the handling of juvenile criminal cases in Tampa and elsewhere in Florida. My last article provided an overview of topics which this series will be addressing. It also stressed the need to speak with an attorney as soon as possible if your son or daughter has been arrested. Speaking with counsel sooner, rather than later, will help to ensure that your child's rights will be protected. In this article I will discuss an important topic – the differences between the adult and juvenile systems. If you require assistance then contact my office today to speak with a lawyer.
Technically speaking, Florida's adult and juvenile criminal systems are quite different. The adult system is considered "criminal" in nature, while the juvenile system is considered "civil." In the eyes of the law, adult court is meant to punish an offender. The Juvenile Court, in contrast, is meant to provide corrective measures which will help to guide a youth back onto the "right path." The role of the Juvenile Court, therefore, is to be an intervening force in the life of a troubled youth. Florida Juvenile offenders are anyone under the age of eighteen. Florida's Department of Juvenile Justice is responsible for supervising juvenile offender cases. The procedures involving being charged with a crime and placed in detention are similar to that of the adult court system. However, the purpose of the juvenile system is not to intimidate, frighten or punish the minor, but to rehabilitate the young person. Please add something different instead of this last part. I don't represent the state of Florida, but people accused of crimes.
The above distinctions make the adult and juvenile systems sound quite different. The truth of the matter, however, is that those distinctions can have little practical effect. When a youth commits a crime then they will be arrested and may remain incarcerated until their trial. They have a right to counsel and aggressive representation. If the police violated their rights, during the course of the arrest, then such a violation may lead to a dismissal of the charges.
Finally, if a youth is found to have committed the offense then they will likely either serve probation or they will serve a term of incarceration. These facts show that Florida's adult and juvenile justice systems can be, in fact, quite similar. In most cases, the juvenile goes through a risk assessment to determine the right course of action that fits the young offender's circumstances. This will help the charging prosecutor to make the decision whether to recommend a diversion program to give the juvenile an opportunity to fulfill certain requirements instead of facing prosecution, or if the juvenile should be transferred to an adult court and tried as an adult, or be sent to low-risk youth facility for education or rehabilitation.
If your child has been arrested then it is important that you take steps to protect their rights. If a youth is incarcerated, after a trial, then they will be spending substantial time around other offenders. This exposure can potentially increase the possibility that they will reoffend in the future. Furthermore, after your child completes their probation or term of incarceration then they will likely face more severe penalties if they are arrested a second time. By helping your child today, you may very well be protecting their future.
If your son or daughter has been arrested then contact my office today to speak with a Tampa juvenile defense attorney. I am experienced in handling such matters and I will give your case the attention it deserves.
Omar also serves clients in Bradenton, Brandon, Clearwater, Lakeland, Largo, Palm Harbor, Sarasota, Spring Hill, St. Petersburg and Tampa.