Handling Tampa, Florida Criminal Cases Involving Juveniles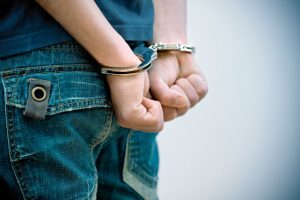 This is the first post which will discuss the handling of Tampa, Florida cases in which a juvenile has been arrested. I feel it is necessary to write on this topic due to the fact that, for obvious reasons, parents may be worried and unsure of what to do when their son or daughter is in trouble. It is important to understand that your child has many of the same rights as an adult and that there are steps you can take to help keep them "out of the system." The goal of my coming articles is to help parents understand what steps they can take in such a situation. It is also my goal to provide information which will help people make an informed decision when they are selecting a criminal defense attorney. If you require assistance then contact my office today to speak with a lawyer.
I will be addressing several issues over the course of this series. These issues will include:
Differences between the adult and juvenile systems
What to expect from the Juvenile Court process
Dealing with drug charges which involve minors
Dealing with charges which involve guns and/or violence
These are important topics for a parent to understand. First, the adult system is considered "criminal" in nature while the juvenile system is considered "civil" and not interested in punishment of a youth. In practical terms, however, these tend to be distinctions with little difference as a youth offender can find themselves facing legal proceedings and possible incarceration. Second, understanding what to expect from the Juvenile Court process can help parents to be fully prepared while their case moves forward. Third, some of the most common charges against a minor are those which involve drugs. It is important to understand how a youth's rights can be protected in such cases. Finally, youths who commit crimes of violence will face serious consequences. It is important that their rights be fully protected.
First things first, the5thAmendment of the United States Constitution gives every citizen, child or adult, the right to remain silent; whereas, the 6thAmendment gives you the right to be represented by an attorney. As soon as the investigation begins, you, on your child's behalf, or your child, can refuse to speak unless in the presence of an attorney. You can still provide some biographical details without waiving your rights. A juvenile criminal lawyer will be able to advise you on how to protect your child against any criminal accusations and convictions. Do you know that your child might face a suspension, even expulsion, from school if a felony petition is filed in juvenile court?
One point I cannot stress enough is that you should contact a lawyer immediately if your young one has been arrested. Too often, parents allow their child to accept an immediate agreement in order to put their case behind them. Such cases, again, have consequences which can harm your young one's future. By making sure that the case is handled correctly, from the outset, you can potentially put your youth on a path towards success. It is advisable that you get help of a professional criminal lawyer as soon as possible. This is to protect against any unnecessary hassle. Your attorney will be the best person to advise you on what course of action to take in order to safeguard the interest of the young defendant.
As a Tampa juvenile defense attorney, I am able to assist with such cases. Contact my office today to schedule an initial consultation.