Prescription Drug Possession can Lead to Other Charges in Tampa, Florida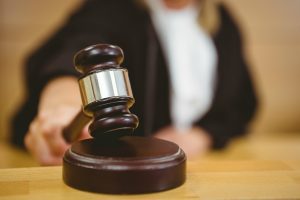 This is the next post in my series on the handling of Tampa, Florida prescription drug charges. My last article discussed our state's penalties for illegally possessing prescription narcotics. It is important to understand that such an offense can carry serious consequences. These consequences include potential jail time, a criminal record, and more. It is important that you retain a defense attorney to ensure that your rights remain protected. In this article I will address an important topic – the fact that additional charges can sometimes accompany the possession of a controlled substance. If you or a loved one have been arrested then contact my office today to speak with a lawyer.
Narcotics-related charges often do not happen in a vacuum. Individuals who are arrested for such charges, quite often, are accused of committing other crimes at the same time. These offenses often include the illegal possession of a firearm, possession of drug paraphernalia, as well as other "possession" type offenses. Also, if an individual enters a public building, while illegally possessing narcotics, then they may find themselves charged with burglary. Finally, while unfortunate, it is a truth that many people with addiction issues commit other crimes to feed their habit. This means that an individual may be arrested for theft, check fraud, or some other financial crime and the police may find pills on their person at the time of the arrest.
If an individual faces multiple criminal counts then there is a risk that the Court may impose "consecutive" sentences for each count. This means that the time for each sentence will be counted concurrently. As an example, suppose a person is charged with a third-degree felony for possessing certain prescription pills. This offense can result in up to five years in jail. Now suppose that the individual is also charged with illegally possessing a gun. This second offense can carry a three-year minimum under Florida law. If the person is convicted, and the Judge imposes consecutive sentences, then the person would serve five years for the first offense before time even begins to be counted toward the three-year minimum on the gun charge. So these two counts could actually result in the person receiving an eight-year sentence (five years for the pills and three years for the gun). The possibility of a consecutive sentence is just one reason why prescription related cases can suddenly become very serious.
In more severe cases, the possession of Schedule I drugs, such as heroin, exceeding 10 grams can result in penalties of incarceration of up to 30 years, and a hefty fine amount of up to $10,000. If you have multiple counts, other felony convictions, or any previous drug convictions, your penalty for possession is more likely to be harsher. Even if you are found with less severe prescription drugs that have not been prescribed to you, then the above-mentioned criminal history may lead to any or all of the above mentioned penalties, depending on the score sheet calculations, and possible additional charges of fraud.
A drug conviction may also result in suspension of your driving license, which is of course a huge collateral consequence. Convictions for drug offenses will also hinder your chances to ever work for the government, to get any or all forms of student aids, financial loans, state licenses, and state certificates of any kind.
If you or a loved one have been arrested then it is crucial that you contact a criminal defense lawyer as soon as possible. Experienced counsel can help you to fully understand the situation that you are in and to formulate a plan to deal with the situation. As a Tampa prescription drug attorney, I am able to assist with such cases. Contact my office today.
Omar also serves clients in Bradenton, Brandon, Clearwater, Lakeland, Largo, Palm Harbor, Sarasota, Spring Hill, St. Petersburg and Tampa.