Tampa Residents Must Understand Florida's Penalties for Prescription Drug Offenses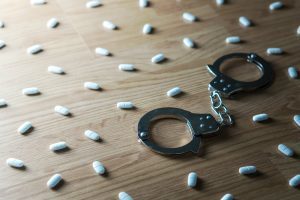 This is the next article in my series on the handling of prescription drug charges in Tampa, Florida. My last article discussed why prosecutors take prescription drug charges seriously. It is important to understand that such cases are aggressively pursued and that you need to retain a criminal defense attorney in order to protect your rights. In this article I will discuss the penalties and consequences which one faces for a conviction. If you or a loved one have been arrested then contact my office today to speak with a lawyer.
First and foremost, you need to realize the fact that you are still treated as a drug offender even if you do not manufacture, distribute or sell the prescribed drugs. If you are in possession of a prescribed drug without a valid prescription, then you will be charged with possession of a controlled substance offense. Except for the medical use of marijuana with a doctor's recommendation, if you are caught possessing controlled substances in the state of Florida, you may be charged with a Felony.
Also, it is important that you know that Florida legislative authorities recently added bath salts and spices to the list of banned substances. You will be facing first degree misdemeanor charges if found in possession of 20 grams or less of marijuana/ cannabis – unless you have obtained it legally for medicinal purposes.
There are other statutory elements of Drug Possession Charges such as the illegal nature of the controlled substance. The crime lab will generally determine the severity of this aspect. Did the defendant or accused have any prior knowledge of the drug to be an illicit substance? Were the drugs found directly in the defendant's possession i.e. on his body or a container held by him? These are critical questions. Therefore, it is imperative that all residents of Tampa, Florida get themselves familiarized with the local law about the do's and don'ts of prescribed drug possession.
The penalties for illegally possessing a prescription narcotic will depend on the type of drugs involved. Florida divides such substances into different "schedules," which are based on their potential for abuse. More serious substances, such as Morphine and Oxycodone, are considered "schedule II" drugs. Illegally possessing a schedule II pill can result in third-degree felony charges. A conviction for such an offense can result in up to five years in state prison as well as financial fines. It is important to understand that these penalties may be in addition to those associated with charges for other conduct, such as the illegal possession of a firearm. Possessing pills without a valid prescription, therefore, can carry serious consequences.
There are other potential consequences which will flow from the possession of a controlled substance. These consequences include a permanent criminal record which can make it difficult to pass background checks, to obtain housing, or to obtain employment. Also, if the defendant is convicted of a felony then they will be prohibited from owning a firearm, under both state and federal law, for the rest of their life. Finally, it may be difficult for someone with a drug related offense to obtain or maintain a professional license. Many licensing bodies, obviously, are hesitant to allow for the practice of someone with proven addiction issues. These issues show that a conviction can have lifelong consequences which go beyond the time one will spend incarcerated.
If you or a loved one have been arrested with pills then it is important that you take steps to build an appropriate defense. The first of these steps is to hire an experienced criminal defense lawyer. I am able to assist in such matters and I pride myself on providing a high level of service. Contact my office today to speak with a Tampa attorney.
Omar also serves clients in Bradenton, Brandon, Clearwater, Lakeland, Largo, Palm Harbor, Sarasota, Spring Hill, St. Petersburg and Tampa.