Gold Coast Police Officer Faces Multiple Sex Crime Charges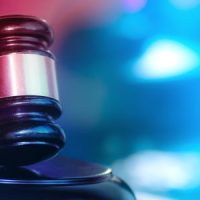 A former Palm Bay Police Department officer allegedly engaged in in illicit "sexual relations" with a 13-year-old girl.
According to court documents and the PBPD, the 23-year-old officer, who had been on the job less than a year, reached out to the girl on social media and "met the victim for sex on two separate occasions, each time while he was on duty." PBPD officials said the officer had been terminated, effective immediately.
The former officer is now in the Brevard County jail in lieu of a $500,000 bond.
Sex Crime Charges
The direct consequences of a crime like sexual battery of a minor are bad enough. The indirect consequences might be even worse. These indirect consequences include a registration requirement and the social stigma associated with such offenses.
Registration requirements for low-level sex offenders usually aren't that bad. Frequently, at least theoretically, no one can access the records, except law enforcement officers, judicial officers, and certain state licensing agencies. However, almost anyone with experience and patience can usually find these records.
If these records become public, even accidentally, they have a devastating effect. Most people view sex offenders homogenously. A rape conviction is as bad as an indecent exposure conviction.
Significantly, registration requires a conviction. Authorities can suspend a drivers' license after a DUI arrest. But if a Tampa failure to register lawyer successfully fights the case in court, the registration requirement doesn't matter.
Speaking of registration requirements, the rules are much harsher for designated sexual predator. Generally, these individuals have two misdemeanor sex crimes convictions or one felony conviction.
Usually, registration in Florida lasts forever. A few defendants can petition for removal after twenty-five years. A few other exceptions apply as well. For example, a Tampa criminal defense lawyer may be able to reduce a label from sexual predator to sexual offender.
Sex Crime Defenses
Lack of evidence is often the best defense in a sex crimes case, or any other criminal case. The burden of proof (beyond a reasonable doubt) is very high. If a defendant met a young girl online, chatted with her, and met her, it's more likely than not that something illicit happened. However, that's not the same thing as beyond a reasonable doubt. So, prosecutors usually need credible victim testimony.
Florida law prevents attorneys from asking questions about an alleged victim's sexual past. These questions wouldn't be relevant in a minor sex crime anyway. As a matter of law, these alleged victims cannot consent.
However, credibility issues are fair game. For example, even a slight discrepancy from the alleged victim's original statement to law enforcement and his/her court testimony could wreck the witness' credibility. Such issues are common. Frequently, these individuals have told the same story so many times that it's hard for them to keep the details straight.
If a witness has credibility problems, such as prior inconsistent testimony in a pretrial hearing, prosecutors are usually highly motivated to make favorable deals. This deal could be a felony-to-misdemeanor reduction. That reduction usually avoids the dreaded "sexual predator" registration designation.
Connect With a Hard-Hitting Hillsborough County Attorney
A criminal charge is not the same thing as a criminal conviction. For a free consultation with an experienced criminal defense lawyer in Tampa, contact the OA Law Firm. Convenient payment plans are available.
Source:
lawandcrime.com/crime/florida-cop-arrested-for-having-sexual-relations-with-13-year-old-girl-while-on-duty-authorities-say/