FAQs About Florida's Sex Offender Registration Laws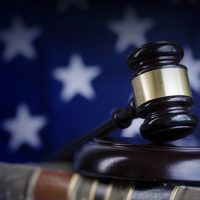 The brutal sexual assault and murder of a 9-year-old girl by a registered sex offender prompted decisionmakers to approve Jessica's Law in 2005. This law has arguably one of the harshest sex offender registration requirements in the country.
Recently, some jurisdictions have rolled back these requirements, mostly because some former advocates of strong registration laws now question their usefulness. But the Sunshine State is not one of these jurisdictions.
Because this law is so harsh, an ounce of prevention is usually worth a pound of cure in these situations. The evidence is usually weak in contact sexual offenses, and prosecutors are usually willing to make favorable deals in non-contact cases. So, a Tampa failure to register attorney can often eliminate the need to register. But if you find yourself on the list, here's what you need to know.
Who Must Register in Florida?
Almost any offense with a child victim prompts a registration requirement. Furthermore, persons convicted of sexual misconduct must also register.
All registrants must keep the state informed about all their contact information, the kind of vehicle they drive, and their residence address. All this information is publicly available. Failure to register or update information is a third degree felony in Florida.
Does Florida have different registration levels?
Nature of the offense is not the only criteria. Repeat offenders (one prior first degree or two prior second degree sexual misconduct offenses) are sexual predators in Florida. Extenuating circumstances and psychological profiles are irrelevant. A conviction alone is sufficient.
Sexual predators must submit to stricter supervision, perhaps including GPS monitoring. However, the same registration requirements discussed above apply to all sex offenders.
How long does the registration requirement last?
Unfortunately, the answer to this question is very brief. Unless a judge releases an offender, the registration requirement lasts for a lifetime.
Can I get off the sex offender list in Florida?
Basically, there are three ways to be removed from the sex offender list in Florida: death, executive pardon, or a petition for removal.
A governor's pardon seems like an out of reach remedy. But it is much more practical and available than many people believe. Usually, if a Tampa criminal defense attorney properly presents the request, there is about a 10 percent chance of success. Those are long odds, but not impossible odds.
Presentation usually means knowing what staffer should get the request and what that staffer wants to see. If the request favorably aligns with the governor's political agenda, the success rate is even higher.
Twenty years after the judge's gavel falls, not twenty years after sentence is served, some convicted sex offenders may petition for removal. The minimum requirements are:
Offense committed after July 2007,
Victim and defendant were no more than four years apart in age, and
The conviction was not for sexual battery, sexual performance of a child, or a few other infractions.
The probation department's and prosecutor's agreement, or lack thereof, is usually critical in these cases. If the state agrees with the petition, many judges don't require a hearing. Without this agreement, the likelihood of success is slim. 
Reach Out to a Dedicated  Hillsborough County Attorney
A criminal charge is not the same thing as a criminal conviction. For a free consultation with an experienced criminal defense lawyer in Tampa, contact the OA Law Firm. Convenient payment plans are available.
Resource:
leg.state.fl.us/Statutes/index.cfm?App_mode=Display_Statute&URL=0900-0999/0943/Sections/0943.0435.html