Five Ways to Remove Your Name from Florida's Sex Offender List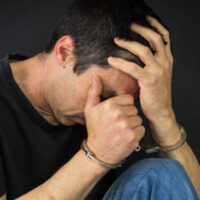 Frequently, the collateral consequences of a criminal conviction are worse than the direct consequences. That's normally the case regarding sex offenses, particularly if the defendant is a first-time offender. These individuals might receive little or no jail time, but they must register as sex offenders. Additionally, these individuals must place special license plates on their vehicles which identify them as sex offenders.
Normally, offenders must remain on the sex offender list for life, no matter what they do to rehabilitate themselves. However, there are five major exceptions, and a Tampa failure to register attorney plays a significant role in all five of them. For many former offenders, delisting enables them to move from the fringes of society back into the mainstream.
Florida's Romeo and Juliet Law
In many states, the Romeo and Juliet law is a defense to statuatory rape and other sex crimes against minors. In these states, the law does not apply if the defendant and alleged victim were both minors, or their ages were less than two years apart.
The Romeo and Juliet law is not a defense in Florida. But, it could enable a defendant to avoid the registration requirement. The judge could waive the registration requirement if the:
Alleged victim was between 13 and 17,
Defendant was less than four years older than the alleged victim,
Sex act was consensual,
Defendant is a first time-offender, and
Defendant was convicted of lewd and lascivious conduct, sexual battery, sexual performance by a child, or computer pornography.
These are the minimum requirements. If the defendant only meets these requirements, the judge will almost certainly overrule the request. So, an attorney needs to prepare thoroughly to win these motions.
Post-Conviction Relief
Many cases involve procedural defects. For example, officers might not have search warrants when they go through a defendant's phone looking for pornography. Or, officers might illegally use cell phone location data to track the defendants' movements.
Other times there are evidence issues. Frequently, DNA or other evidence surfaces after the case which clearly shows the defendant did not commit the crime.
Admittedly, winning cases like these is something of a long shot. However, the mere threat of an appeal often convinces prosecutors to drop the case or allow the defendant to plead guilty to a lesser included offense.
Twenty-Five Years
Defendants are eligible for sex offender delisitng twenty-five years after their sentence ends. That date could be their release from jail or their release from court-ordered community supervision.
These defendants must have a squeaky-clean criminal record. A misdemeanor or felony arrest any time during those twenty-five years disqualifies them. Additionally, only sexual offenders are eligible. Sexual predators are ineligible.
Once again, these are the minimum requirements. Most Hillsborough County judges want to see additional evidence of rehabilitation before they approve these motions.
Full Pardon
Executive pardons are not just for rich people and the Governor's political allies. In fact, it is more difficult for these people to obtain pardons. No Governor wants to be accused of favoritism.
Rather, obtaining a pardon is usually a matter of knowing the right buttons to push and the right way to frame the request. If an attorney ensures that the correct person in the Governor's office sees the application, and the application jives with the Governor's political agenda, the probability of a pardon is high, especially if the defendant has completed his/her sentence.
Out-of-State Designation of Sex Offender Removed
This final avenue is only open to a few people. Essentially, not all states define sex offenses in the same way. If the defendant was convicted in a state other than Florida, that registration requirement might or might not apply in the Sunshine State.
Contact an Experienced Attorney
Sex offenders do not necessarily remain on the registration list forever. For a free consultation with an experienced criminal defense lawyer in Tampa, contact the OA Law Firm. Convenient payment plans are available.
Resource:
leg.state.fl.us/Statutes/index.cfm?App_mode=Display_Statute&URL=0900-0999/0943/Sections/0943.0435.html