What Are The Consequences Of Joining A Gang In Florida?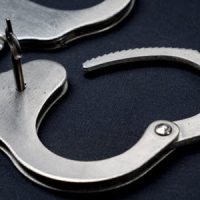 Street gangs began in the early 1900s. Then as now, many people joined what they believed were social organizations. These individuals often don't know, until it is too late, the entire extent of that organization's activities. Until recently, gangs mostly committed petty crimes and property crimes. Recently, violent gang activity has increased, in areas like drug distribution and human trafficking. In response to this uptick, lawmakers approved a new Section 874.04. The new street gang law includes some new provisions, which are outlined below.
The new law has also made authorities more aggressive in this area. Overall, the juvenile arrest rate has fallen sharply since the 1990s. That's mostly because authorities have stopped arresting children for petty crimes and have shifted their focus to larger and more dangerous gang operations. So, if your child is arrested, you can be sure that your child is in serious trouble. A serious Tampa juvenile charges attorney knows how to reduce or eliminate the consequences of such an arrest.
Gang Affiliation
Under Florida law, a gang is three or more people who act together to commit a crime. The organization could be formal or informal. Evidence of gang affiliation which prompts the penalty enhancements discussed below includes:
Criminal gang membership admission,
Guardian, parent's, or other caregiver's identification,
Identification by an informant,
Gang member dress,
Using a gang hand sign,
Displaying a gang tattoo,
Association with known gang members, or
Authoring a gang communication.
In court, prosecutors must show at least two of these gang affiliation signs. They must also prove these signs beyond any reasonable doubt.
Procedural and substantive issues often affect the amount of admissible evidence. Procedurally, unless they have a warrant or the suspect consents, officers cannot scroll through text messages looking for gang communications. Substantively, being in the same room with a gang member does not establish gang membership.
Penalty Enhancements
If a defendant committed the charged offense for the purpose of benefiting, promoting, or furthering the interests of a criminal gang, the maximum penalty usually goes up one level. Second-degree misdemeanors become first-degree misdemeanors, third-degree felonies become second-degree felonies, and so on.
Note that the standard of evidence is different. The penalty enhancements do not apply if a prosecutor simply establishes gang membership. The prosecutor must also prove that the defendant committed the crime for gang reasons, instead of for individual reasons.
These defendants need not fully participate in, or even know everything about, the offense. People who stand at street corners as lookouts are just as guilty as the perpetrators, provided that the lookouts are gang affiliated.
Recall that this affiliation could be completely informal or ad hoc. So, the lookout need not be a formal gang member.
Solicitation
To control the spread of street gangs, soliciting a person to become a gang member is a standalone offense in Florida. Intentionally causing, encouraging, soliciting, or recruiting another person to become a criminal gang member, if a membership condition is the commission of a crime, is a third-degree felony. A subsequent infraction is a second-degree felony. Solicitation punishments are higher if the defendant solicited a person 13 or under.
Solicitation cases often hinge on the alleged recruit's testimony. These individuals have usually never testified in court before. Therefore, a Tampa criminal defense lawyer can often undermine their testimony during cross-examination.
 Rely on a Thorough Hillsborough County Attorney
A criminal charge is not the same thing as a criminal conviction. For a free consultation with an experienced criminal defense lawyer in Tampa, contact the OA Law Firm. We routinely handle matters throughout the Tampa Bay area.
Source:
leg.state.fl.us/Statutes/index.cfm?App_mode=Display_Statute&Search_String=&URL=0800-0899/0874/Sections/0874.04.html