Police Gun Down Lakeland Mass Shooting Suspect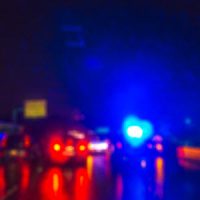 In a follow-up to a blog we posted recently, a Lakeland police officer shot a suspect six times after a police chase and carjacking.
While he was being watched by the Lakeland Police Department, the federal Bureau of Alcohol, Tobacco, Firearms and Explosives, and the Florida Department of Law Enforcement, the suspect got into a pickup truck and started to drive away, Polk County Sheriff Grady Judd said during a news conference. An LPD captain rammed the suspect's vehicle and disabled it. He fled on foot and carjacked a vehicle. As he tried to escape, an officer shot into the car multiple times. The suspect was declared dead at a local hospital.
"We are very confident he was in fact involved; to what extent we don't know yet," Taylor admitted.
How Criminal Investigations Work
Police investigators had practically no leads after the January 30 Lakeland drive-by shooting that injured about a dozen people. After such a seemingly random and callous act of violence, authorities are under immense pressure to "do something" about the case and the problem.
If, as is frequently the case, investigators basically have nothing to work with, they usually start with people in the area who either have criminal records or who are currently on probation or parole. It doesn't matter what their offense was. Investigators believe, or rather hope, that the defendant was somehow involved in the incident at hand or the defendant knows who might have been involved.
The terms and conditions of probation and parole often make these investigations easier. Usually, a blanket search warrant waiver is buried somewhere in the fine print. So, officers don't need a warrant, probable cause, or any other similar authority to search the probationer's property and seize any contraband they find.
Fortunately, in terms of the conditions of supervised release, pretty much everything is negotiable. A Tampa criminal defense attorney can often get rid of this condition, especially if the probationer is willing to give up something in return.
This investigative method also highlights an oft-overlooked collateral consequence of a criminal conviction. People with records have targets on their backs, as far as most law enforcement officers are concerned.
Your Rights in a Criminal Investigation
Whether or not you are under court supervision, you have important rights during a criminal investigation. Because of the aforementioned pressure to "do something," investigators will run roughshod over these rights if they have a chance.
We mentioned searches and seizures above. If there's no authorization clause, police officers must have a warrant based on probable cause. If they don't have a warrant, a narrow search warrant exception must apply.
Owner consent may be the most common search warrant exception. This consent must be voluntary. If an officer threatens to get a warrant if the owner doesn't consent, that consent is coerced as opposed to voluntary.
Additionally, at first contact, officers must inform suspects of their Fifth Amendment rights. This requirement applies even if the detainee is a "person of interest" who is not technically under arrest. Fifth Amendment protections kick in as soon as a reasonable person wouldn't feel free to leave. Most people don't feel free to leave when police officers knock on their doors.
If officers violate procedure, a Tampa criminal defense lawyer may be able to get the charges thrown out of court. 
Count on a Dedicated Hillsborough County Attorney
A criminal charge is not the same thing as a criminal conviction. For a free consultation with an experienced criminal defense lawyer in Tampa, contact the OA Law Firm. We routinely handle matters in Pinellas County and nearby jurisdictions.
Source:
cbsnews.com/news/florida-shooting-alex-greene-killed-police-stealing-car-chase/