Five Most Common Juvenile Crimes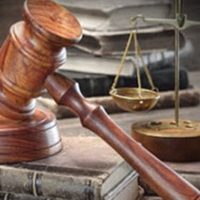 Recently, many lawmakers on both sides of the aisle have determined to get tough on crime. To accommodate this attitude, many local law enforcement agencies have embraced the controversial scared straight theory of juvenile crime enforcement. Advocates claim this approach nips violent crime in the bud. Opponents claim it unfairly targets children and unfairly punishes their parents.
As outlined below, some of the most common juvenile offenses in Florida are almost impossible to defend in criminal court. The good news is that the juvenile justice system, unlike the adult justice system, stresses rehabilitation at home. Judges only remove children from homes or confine them off site, except in extreme circumstances. So, a Tampa juvenile charges lawyer is usually able to successfully resolve most juvenile criminal cases.
Curfew Violations
We start with what might be the most common juvenile offense, mostly because it's easy to prove in court. Prosecutors must only prove that the under-18 defendant was out too late or too early. Criminal intent, or lack thereof, is irrelevant. If Julio left home early to deliver breakfast in bed to his 90-year-old abuela, Julio broke curfew.
The statewide curfew is 11 p.m. to 5 a.m. Sunday through Thursday, and 12 a.m. to 6 a.m. on Friday and Saturday. Some Tampa Bay-area cities have different curfews.
Direct consequences are minimal, especially for a first-time offense. But unless a Tampa criminal defense lawyer expunges the conviction when the child turns 18, it will still be a mark on the child's (now adult's) permanent record.
MIP
Minor in Possession of alcohol is almost as easy to prove as a curfew violation. That being said, any possession case has additional moving parts. The state must prove:
Proximity,
Knowledge, and
Control.
Note that the state doesn't have to prove impairment or even consumption in these cases. Mere possession is sufficient.
General Criminal Mischief
This offense goes under several names in Florida, such as vandalism, retail theft, and public fighting.
In the old days, in violent general criminal mischief cases, police officers put kids into squad cars and made them wait for their parents. In a nonviolent general criminal mischief case, police investigators rarely followed up, except in extreme cases.
But as mentioned, the environment is different now. These children now often go through the system. That trip to the courthouse usually ends in long-term probation. Once again, a Tampa criminal defense lawyer can ease the terms and conditions of probation or even cut it short in many cases.
Drug Possession
Occasionally, local thugs use small children to transport drugs, but that's usually only in the movies. Much more frequently, a child smokes a joint at the wrong place and the wrong time.
Drug possession cases have many moving parts, as mentioned above. Furthermore, these cases normally don't hold up in court unless prosecutors can produce the substance in court and prove it was illegal. Officers must usually have a valid warrant to seize contraband. Furthermore, it's almost impossible to distinguish between legal hemp and illegal marijuana.
Robbery/Burglary
Many people are surprised to see these offenses on this list. Children rarely rob or burgle. Instead, they're lookouts or other fringe participants. Florida has very strict conspiracy laws, especially if the offense was gang-related.
 Count on a Detail-Oriented Hillsborough County Attorney
A criminal charge is not the same thing as a criminal conviction. For a free consultation with an experienced criminal defense lawyer in Tampa, contact the OA Law Firm. We routinely handle matters in Pinellas County and nearby jurisdictions.
Source:
portal.cops.usdoj.gov/resourcecenter/ric/Publications/cops-p288-pub.pdf