Resolving Juvenile Crimes In Hillsborough County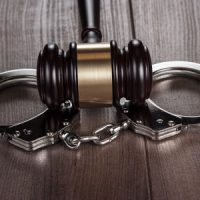 The direct consequences of a juvenile conviction, such as possible removal from the family home, are bad enough. The collateral consequences, such as drivers' license suspension and school expulsion, could be even worse. Fortunately for these defendants, the political environment has changed significantly since the 1990s. A lower arrest rate means if a case does make it to court, prosecutors are often willing to make favorable deals.
These deals often reduce or eliminate the harsh direct and collateral consequences of a juvenile criminal conviction. Since a Tampa juvenile charges lawyer is a good negotiator as well as a good litigator, there's a very good chance an attorney can arrange such an outcome. That's especially true if a procedural or substantive defense might be available.
Using Defenses During Plea Negotiations
Good Tampa criminal defense attorneys do their homework before they start plea negotiations with prosecutors. This homework starts with a thorough evaluation of the law and the facts.
Police officers are notorious for bullying juvenile offenders. This bullying often includes illegal activities, like asking questions before informing defendants of their Constitutional rights. Any evidence that police officers obtain in such situations, such as a confession or the name of a person higher up in the drug dealing chain, is inadmissible in court.
The less evidence prosecutors have, the harder it is for them to prove guilt beyond any reasonable doubt.
Furthermore, the admissible evidence could have credibility issues. Eyewitnesses may be biased, security camera images could be blurry, or the cameras themselves might not have been working properly. Since the burden of proof is so high in these matters, a small credibility issue could make a big difference.
All this theoretical preparation is good, but it isn't enough to guarantee a successful result. To increase these chances, an attorney must know recent court cases and judge/juror tendencies. Court cases have precedential value, and if a judge ruled a certain way in several prior cases, s/he's likely to rule that way again.
Possible Outcomes
The aforementioned collateral consequences usually are a danger if the defendant has a criminal conviction on his/her record. So, avoiding that permanent record stain might be an attorney's most important job.
If juvenile defendants commit nonviolent crimes, pretrial diversion is usually available. Most diversion programs last about three months. Within that time period, if the defendant completes all program requirements and avoids further legal trouble, prosecutors normally dismiss the case.
These programs are completely risk free. If the defendant doesn't successfully complete the program, for whatever reason, prosecutors simply pick up where they left off.
Deferred disposition is usually available in violent crimes. The judge places the defendant on probation for a few months. If the defendant successfully completes probation, instead of entering a finding of guilt, the judge dismisses the case.
Deferred disposition has some significant cons, especially in felony cases. So, these offers aren't always in the defendant's best interests. Only an attorney can give defendants solid legal advice in these situations.
 Work With a Tenacious Hillsborough County Attorney
A criminal charge is not the same thing as a criminal conviction. For a free consultation with an experienced criminal defense lawyer in Tampa, contact the OA Law Firm. We routinely handle matters in Pinellas County and nearby jurisdictions.
Source:
njdc.info/wp-content/uploads/2018/10/Collateral-Consequences-Checklist-for-Juvenile-Defenders.pdf