What You Need To Know About Forfeiture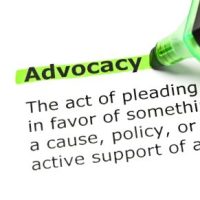 "Policing for profit" is one of the most controversial issues in criminal law. Conservative luminary Justice Clarence Thomas has harshly criticized the practice and strongly implied that it's an unconstitutional taking of property without paying just compensation. Defenders of this practice point out that forfeiture proceeds fund anti-crime activities. The truth of the matter is probably somewhere between these extremes.
So, for the foreseeable future, law enforcement officers will be able to seize any property, including money, that they believe is related to criminal activity. A Tampa criminal defense attorney must be prepared to deal with forfeiture proceedings. That's one of the tricky things about these matters. They aren't technically criminal proceedings. The defendant is not a person, but the person's property.
What's Subject to Forfeiture
This section will be very brief. Under Florida law, police officers could technically seize the vehicle in a DUI case or the house in a drug possession case. Florida law is very broad in this area.
Officers have almost unlimited discretion not only to seize property, but to value property. Some property values, like cash, are very objective. Most property values are purely subjective. Usually, possession is nine-tenths of the law. Since officers possess forfeited property, they can basically decide how much that property is worth.
This subjective value determination process may work in favor of defendants during negotiation sessions. More on that below.
Burden of Proof
In criminal court, prosecutors must establish guilt beyond any reasonable doubt. But in a civil forfeiture proceeding, the burden of proof is only a preponderance of the evidence (more likely than not).
Assume an unknown driver hits a pedestrian in a crosswalk and doesn't stop. An eyewitness gets a vague description of the vehicle (red pickup) but that's it. A red pickup appears on surveillance video footage a few blocks away. The camera records the license plate number, and that information leads investigators to the owner.
This evidence wouldn't hold up in criminal court. Instead, prosecutors would probably need a credible eyewitness who saw the defendant behind the wheel at or near the scene of the crime.
But this evidence probably would hold up in civil court. It's more likely than not that the two red pickups were the same vehicle. It's also more likely than not that the owner was driving the pickup at the time.
Resolving Forfeiture Proceedings
Most civil and criminal matters settle out of court, and forfeiture proceedings are no exception. As mentioned, the state holds an advantage because it holds the property. But the value of that property is subjective.
Consider the red pickup in the above example. That pickup's as-is cash value is much lower than its fair market value. Most vehicle investors only pay pennies on the dollar for an as-is, no-inspection sale.
So, a Tampa criminal defense attorney may not be able to contest the fact that the pickup was the instrumentality of a crime. However, an attorney can easily challenge the value. Typically in these situations, the two sides meet somewhere in the middle, depending on the facts and circumstances, and the defendant buys back the truck.
 Work With a Hard-Hitting Hillsborough County Attorney
A criminal charge is not the same thing as a criminal conviction. For a free consultation with an experienced criminal defense lawyer in Tampa, contact the OA Law Firm. We routinely handle matters in Pinellas County and nearby jurisdictions.
Source:
supremecourt.gov/opinions/16pdf/16-122_1b7d.pdf