Beating A DUI-Drug Case In Hillsborough County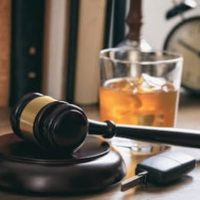 In the minds of many, "stoned" driving is rapidly becoming almost as acceptable as "drunk" driving. Almost a quarter of drivers admit that they drove under the influence of a drug, usually marijuana. The list of possibly impairing substances in Florida is smaller than it is in other states. Nevertheless, there's a good chance that one of these substances is in your medicine cabinet at this very moment.
Just like it's usually legal to consume alcohol, it might be legal to take these drugs. Also just like alcohol, it's illegal to drive under the influence of these drugs. However, since the state must normally use circumstantial evidence to prove these cases, a Tampa DUI lawyer is often able to successfully resolve these charges. This successful resolution could be a plea to a lesser included offense, a complete dismissal of charges or a not-guilty verdict at trial.
Procedural Defenses
However, we're getting a little ahead of ourselves. Before the court addresses the merits of a DUI-drug arrest, the court must first rule that the arrest was legal. That's not always the case.
Generally, police officers must have reasonable suspicion to detain motorists. The Supreme Court has diluted this rule in recent years. However, the rule itself still applies. Police officers must have an evidence-based hunch before they detain motorists.
This evidence-based hunch must involve some criminal activity. Weaving inside a single lane of traffic, glancing nervously into a rear view mirror, or similar conduct is suspicious, but it's not illegal. These facts, without anything else, usually don't establish reasonable suspicion.
Prosecutors can't work backwards. They cannot argue that since officers made a valid arrest, they must have had reasonable suspicion for the stop. Evidence for the stop stands or falls on its own.
Speaking of a valid arrest, that requires probable cause, which is a higher standard of proof. Poor performance on the field sobriety tests or an admission that the defendant used drugs before driving usually establishes probable cause. If the defendant doesn't say anything and doesn't perform field sobriety tests, probable cause is often difficult to establish.
Substantive Defenses
There's no Breathalyzer test for marijuana or other illegal drugs, at least not yet. Therefore, prosecutors must rely on flimsy circumstantial evidence, usually from the aforementioned field sobriety tests. These tests have a number of flaws, as follows:
Horizontal Gaze Nystagmus: Lazy eye, or nystagmus, is a very common condition, even if the defendant wasn't under the influence of alcohol or drugs. Because the link between nystagmus and intoxication is so weak, many Hillsborough County jurors only allow prosecutors to use these test results for limited purposes.
Walk and Turn: It's nearly impossible for any person with any mobility impairments to walk a straight line heel to toe. Environmental conditions also affect this test. Walking a straight line in the dark with flashing squad car light in the background is almost impossible as well, even if the subject has no mobility impairments.
One Leg Stand: Like the WAT, the OLS is a divided attention test which measures mental acuity and physical dexterity. Also like the WAT, it's nearly impossible for anyone with any mobility impairments to successfully complete this test. Furthermore, officers usually administer this test last, when the defendant is physically and mentally fatigued.
Prosecutors often try to use DREs (drug recognition experts) to bolster their evidence. A drug recognition expert is just a police technician with some additional training. S/he's not an "expert" in the traditional sense of this word.
 Reach Out to a Diligent Hillsborough County Attorney
A criminal charge is not the same thing as a criminal conviction. For a free consultation with an experienced criminal defense lawyer in Tampa, contact the OA Law Firm. Virtual, home, and jail visits are available.
Source:
stopdruggeddriving.org/problem