Resolving White Collar Criminal Matters In Hillsborough County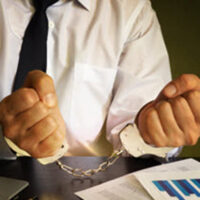 Emotional criminal trials are a staple on movies and TV. But in reality, fewer than 5 percent of criminal cases go to trial. Due to case backlogs, which are even worse in the post-coronavirus era, many defendants must wait a year or longer for their day in court. Furthermore, trials are very risky. Jury behavior is impossible to predict.
So, an out-of-court settlement is not the easy way out. Since a trial takes so long and is so risky, the relative quickness of a plea bargain, not to mention the control it gives the defendant over the outcome, is very attractive. Furthermore, a Tampa white collar crime attorney is not just a good litigator. An attorney is also a good negotiator. So, defendants who plead guilty can be sure they are getting the best possible deal under the circumstances.
Pretrial Diversion
White collar crimes include embezzlement, forgery, bribery, and a number of other financial crimes which also involve some dishonesty. Since these offenses are nonviolent, pretrial diversion is usually available. That could be true even if the defendant is charged with a felony and/or has a criminal record.
Restitution and rehabilitation are the two Rs of pretrial diversion. The restitution could be a payment plan, but in most cases, prosecutors require all, or at least most, of the payment in a lump sum. Rehabilitation usually means community service, some self-improvement classes, and/or a victim impact panel (white collar crime victims share their stories about how these offenses hurt them).
If the defendant completes all program requirements, prosecutors normally dismiss the case. So, the defendant has no conviction record, but the arrest record remains.
Plea Bargain Options
Prosecutors have absolute discretion when it comes to pretrial diversion, at least in most cases. They decide when to offer it and when not to offer it. Plea bargain options are a little different.
The vast majority of plea bargains involve arrangements between defense attorneys and prosecutors. As mentioned, the two sides usually negotiate in this area. Typically, the defendant agrees to plead guilty, or no contest, in exchange for a lesser sentence and/or a reduced charge. For both sides, a bird in the hand is usually worth two in the bush.
Other items, including the conditions of probation, are usually negotiable as well. For example, some prosecutors agree to unsupervised probation which does not require regular check-ins with a probation officer.
An open plea or a slow plea could be options as well. At open pleas, defendants quite literally throw themselves on the mercy of the court. Attorneys often turn to open pleas if prosecutors are unusually stubborn, perhaps because a case has some political overtones. During a slow plea, the defendant pleads guilty and asks a judge to assess punishment. So, the defendant can introduce a variety of mitigating factors.
Contact a Diligent Hillsborough County Attorney
A number of plea bargain options are available in white collar criminal cases. For a free consultation with an experienced criminal defense lawyer in Tampa, contact the OA Law Firm. Convenient payment plans are available.
Resource:
innocenceproject.org/guilty-pleas-on-the-rise-criminal-trials-on-the-decline/