Resolving White Collar Criminal Matters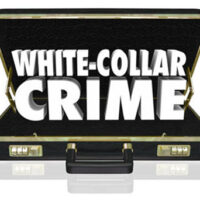 By the late 1970s, a common phrase, "no harm no foul," was no longer just an expression your parents told your neighbor after you committed a minor mischievous act. This phrase was also a legal defense in some matters, particularly white collar criminal cases. If the defendant makes, or is willing to make, restitution, prosecutors are normally rather forgiving in these cases.
That willingness must be more than words. Money must change hands. Before pretrial negotiations begin in earnest, the defendant must have paid all money back, or at least a substantial part of it.
Other white collar criminal cases require a different approach. If the defendant allegedly stole a large amount of money, especially if the defendant allegedly abused a special position of trust, prosecutors take a much different posture. These matters do not meet the "no harm no foul" defense. But they do involve lengthy investigations, and these investigations often have procedural issues.
Either way, a Tampa criminal defense lawyer can often successfully resolve even the most serious felony white collar criminal cases. Generally, a lawyer reviews the case and then determines what course of action to pursue. Attorneys can simultaneously be cooperative individuals who are willing to compromise and hard-nosed advocates who never stop fighting for you.
Compromise Resolutions
Embezzlement, forgery, theft by deception, and all other forms of white collar crime always involve a position of trust. But there's a difference, at least in the minds of most jurors, between a payroll clerk and a doctor. So, jurors often look differently at payroll fraud and Medicare fraud cases.
Many prosecutors share that viewpoint. To some, misdemeanor white collar crimes are essentially civil matters. These crimes do not threaten public safety, at least in general. So, assuming the defendant has made restitution, prosecutors are usually willing to deal.
Some defendants see restitution payments as tantamount to admissions of guilt. That's probably true. But the only alternative is a contested resolution, and to many defendants, that alternative is worse.
Pretrial diversion is usually available in these situations. If the defendant pays restitution, performs community service, and completes some other program requirements, prosecutors normally dismiss the case. This dismissal means the defendant has no conviction record. The police record remains. A Tampa criminal defense attorney must deal with it separately.
Contested Resolutions
Prosecutors are usually not so accommodating in large white collar criminal cases, such as the aforementioned Medicare fraud matters. Prosecutors also know that jurors are not so accommodating either. Therefore, pretrial diversion is probably not an option, especially if the defendant has a criminal record.
Large investigations almost always involve police informants. Some voluntarily come forward. Others agree to testify in exchange for leniency. Both kinds of witnesses have serious issues.
Many people will say practically anything for love or money. Therefore, such statements are inherently unreliable. Generally, unless prosecutors produce some corroborating evidence, the judge and/or the jury discounts much of an informant's testimony.
Count on a Dedicated Attorney
If you are charged with a white collar crime, you have legal options. For a free consultation with an experienced Tampa white collar crime lawyer, contact the OA Law Firm. Convenient payment plans are available.