Procedural, Substantive, And Affirmative Defenses In Drug Possession Matters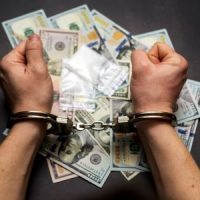 According to many people today, including many Hillsborough County jurors, drug possession is a health and safety issue as opposed to a criminal law issue. However, law enforcement doesn't feel the same way. About 80 percent of drug arrests are for simple possession. These arrests feed the beast. Drug possession cases keep police officers on the street. They also keep probation offices and criminal courts busy. As a result, despite the shifting political winds, frequent drug possession arrests are most likely here to stay.
The new environment does mean something to drug possession defendants. The environment gives a Tampa drug crime lawyer more opportunities to successfully resolve these cases. Once again, most people believe that nonviolent offenders, including drug possession offenders, deserve a second chance. Therefore, prosecutors are willing to deal, especially if a procedural, substantive, or affirmative defense could undercut the evidence in the case.
Procedural
Typically, officers stumble upon illegal drugs during unrelated law enforcement contacts, like traffic stops and disturbance call responses. As a result, illegal stops and search warrant issues often hamstring these prosecutions to the point that the state cannot move forward with them.
Law enforcement contacts require reasonable suspicion, which is basically an evidence-based hunch. Several issues could arise.
Assume Officer Tammy doesn't stop several speeders, but she pulls over Frank, because he just left a bar. Arguably, Officer Tammy was selectively enforcing the law. So, if she determines Frank was intoxicated, the stop, and therefore his arrest, might not hold up in court. Or, assume Officer Tammy sees Frank leave a bar and she follows him until he goes 31 in a 30. Arguably, Officer Tammy has profiled Frank.
Back in the day, jurors usually excused such aggressive police tactics. Today, things are different. Law enforcement approval has dropped significantly.
Furthermore, in these situations, officers hardly ever have search warrants. So, in order to seize drugs or other contraband, they must have probable cause. This concept is very narrow in Florida law.
Substantive
In the everyday world, possession is basically synonymous with ownership. My possessions are my possessions, even if they are in the garage or in a self-storage unit across town. However, in criminal court, there's a difference between ownership and possession.
Furthermore, in addition to proximity, the state must establish knowledge and control. Therefore, Alex could literally be sitting on drugs and not possess them in the legal sense of the word. Knowledge and control are especially hard to prove in house party settings or if multiple people were in the same vehicle.
Moreover, the state must establish all these facts beyond any reasonable doubt. That's one of the highest burdens of proof in the law.
Affirmative
Affirmative defenses are rare in Florida drug possession cases. The coercion defense might be the biggest exception.
Basically, coercion involves a credible threat of imminent harm that compels a person to behave illegally. Assume Juan asks Raul to hold drugs for him. Raul hesitates until Juan threatens his family. If Juan has the apparent ability to carry out that threat, Raul may have a legal defense.
Reach Out to a Diligent Hillsborough County Attorney
A criminal charge is not the same thing as a criminal conviction. For a free consultation with an experienced criminal defense lawyer in Tampa, contact the OA Law Firm. The sooner you call us, the sooner we start fighting for you.
Source:
bjs.ojp.gov/drugs-and-crime-facts/enforcement