Resolving a Drug Possession Case in Florida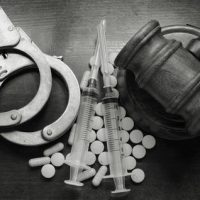 The Sunshine State isn't very sunny when it comes to drug possession penalties. These penalties, which include mandatory minimums in some cases, are among the harshest in the country. Some of these laws are leftovers from the 1980s get-tough-on-drugs era which followed the overdose death of basketball phenom Len Bias. More recently, many states have passed laws that treat drug possession as a health and safety problem instead of a criminal law problem. In stark contrast, Florida lawmakers have approved a new generation of get-tough-on-drugs laws.
Prosecutors are very aggressive in this area. Only an equally aggressive Tampa drug crime lawyer can successfully attack the state's evidence and significantly reduce the chances of a guilty verdict at trial. If that happens, even the most relentless prosecutor is usually willing to make a favorable deal. An attorney must ensure that this willingness translates to signing a plea agreement on the dotted line.
Eroding the Evidence
Personal possession in an everyday context is a straightforward matter. If the item is in his house, Phil possesses his wallet, even if he doesn't know where it is at a given moment.
Occasionally, officers execute search warrants and find drugs in houses. Generally, however, officers stumble upon drugs during traffic stops or other such law enforcement contacts. Since they don't have warrants, to use the evidence in court, prosecutors must correctly cite a narrow search warrant exception, such as:
Consent: When officers pull over suspects and ask to search their cars, that consent is partially coerced. Most people don't feel like they have a choice in the matter. Since prosecutors have such little room for error, any evidence of bullying, coercion, or blackmail usually invalidates the consent.
Plain View: Officers don't have to ignore contraband they see in plain view. If they see Rachel smoking a joint, they may seize the joint. This exception only applies if officers were legally in that place at that time. So, if a Tampa criminal defense lawyer successfully argues the stop was illegal, the plain view seizure was also illegal.
Pat Down: If officers have reasonable suspicion, which is basically an evidence-based hunch, that a suspect may be armed when they question him/her, officers may pat the suspect down for weapons and seize any contraband they find. Once again, very specific rules govern a reasonable suspicion determination.
Additionally, prosecutors must prove knowledge and control. And, they must prove these elements beyond a reasonable doubt. If Jack got a ride home with people he hardly knew and officers found drugs in the glove compartment, Jack probably didn't know about them or control them.
Possible Resolutions
Especially if an attorney successfully chips away at the evidence, favorable resolutions in drug possession cases include pretrial diversion and deferred disposition.
Pretrial diversion programs vary in different jurisdictions. They're more readily available if the people at the top believe drug possession is a health and safety issue, as mentioned above. Usually, if the defendant completes some program requirements, like avoiding trouble for a few months and completing a community service requirement, prosecutors dismiss the case.
Deferred disposition is basically judicial pretrial diversion. If the defendant successfully completes probation, the judge dismisses the case. So, the defendant doesn't have a conviction record.
 Count on a Tough-Minded Hillsborough County Attorney
A criminal charge is not the same thing as a criminal conviction. For a free consultation with an experienced criminal defense lawyer in Tampa, contact the OA Law Firm. Convenient payment plans are available.
Source:
leg.state.fl.us/statutes/index.cfm?App_mode=Display_Statute&URL=0800-0899/0893/Sections/0893.13.html