Pandemic Domestic Violence Cases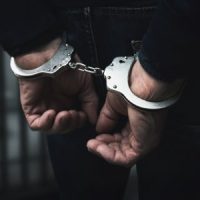 Florida's notorious clogged criminal courts became even more clogged during coronavirus shutdowns in early 2020. Domestic violence incidents increased significantly during this period, mostly because people were unable to "blow off steam" as they had previously. Many of these cases are just now winding their way through the system. All assault cases have dire direct and indirect consequences. Domestic battery cases are even worse, usually in both areas. Criminal court punishments are typically higher. Furthermore, a domestic violence conviction could derail future child custody and other family law suits.
The good news about increased court case volume is that prosecutors are anxious to make favorable deals and clear their dockets. So, a Tampa domestic violence attorney basically has a once-in-a-lifetime opportunity to successfully resolve these cases. Normally, prosecutors don't offer favorable deals in these cases, mostly because domestic violence is a hot button political issue. But politics takes a back seat to judicial efficiency, at least in this situation.
Procedural Issues
Most domestic violence incidents happen inside private dwellings. The Fourth Amendment prohibits officers from barging into private residences unless a narrow search warrant exception applies.
Typically, the consent exception applies in these cases. The person who answers the door usually invites officers inside, either because the person summoned the police or because the police intimidate the person. However, you have a legal right to keep officers out of your house or apartment. A threat to get a warrant is usually an empty threat. If the police had probable cause for a warrant, they wouldn't have asked for permission to enter.
Sometimes, the state relies on the exigent circumstances exception. This doctrine lets police officers enter swellings if they reasonably believe someone is in trouble. That's certainly the case in most domestic violence calls.
But not so fast. The call itself is extremely important in these situations. If officers were responding to a "disturbance call," that could be pretty much anything. If officers were responding to a "domestic disturbance call," that's different.
Lack of Evidence
Usually, the case cannot move forward without the alleged victim's credible testimony. Prosecutors sometimes try to use an obscure loophole in the hearsay rule to admit part of the police report into evidence. But this trick usually fails.
Since they are only witnesses, alleged victims cannot "drop"charges in criminal cases. However, by the time these cases go to trial, many alleged victims are uncooperative. Legally, prosecutors could subpoena alleged victims and force them to testify. But prosecutors only take this step in extreme cases.
Credibility could be an issue as well. Frequently, the injury in these cases is very slight. It's hard to prove such an injury was intentional as opposed to accidental. Additionally, many alleged victims were drinking. So, their memories are hazy.
Lack of credible evidence is especially important since the state's burden of proof is so high. Prosecutors must establish guilt beyond any reasonable doubt. 
Rely on a Compassionate Hillsborough County Attorney
A criminal charge is not the same thing as a criminal conviction. For a free consultation with an experienced criminal defense lawyer in Tampa, contact the OA Law Firm. Afterhours, home, and jail visits are available.
Source:
counciloncj.org/impact-report-covid-19-and-domestic-violence-trends/