Minimizing The Collateral Effects Of Domestic Violence Charges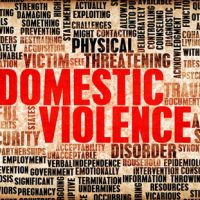 The lingering effects of COVID-19 lockdowns, along with the associated financial stress, have significantly increased the number of domestic violence incidents in Florida, and these incidents were already alarmingly common. Most Tampa Bay law enforcement agencies have mandatory domestic violence arrest policies. When officers respond to these disturbance calls, someone immediately goes to jail. Formal court charges almost always follow these arrests.
A Tampa domestic violence attorney not only deals with the direct effects of domestic violence charges and convictions. Attorneys also deal with the collateral effects. In many cases, these indirect effects are even worse, and even more long-lasting, than the immediate impact. So, our job does not end once the judge's gavel falls.
Expungement/Sealing
This relief is sometimes available in domestic violence matters. Expungement is the destruction of all relevant judicial, law enforcement, and other records. It's like the charge never happened. Sealing is shielding the conviction from public view. Only law enforcement, the courts, and a few other government agencies, like certain licensing agencies, have access to the conviction information. They cannot share it publicly.
Expungement or sealing is normally unavailable in domestic violence cases, unless a Tampa criminal defense attorney convinces prosecutors to drop the case. Any dismissal will do. So, if the defendant completed pretrial diversion, even though that's almost like pleading guilty, you may be eligible for expungement or sealing.
To sweeten the pot in these situations, many attorneys have their clients go through extended pretrial diversion programs, perhaps by including a condition like successful completion of a substance abuse treatment program.
Restraining Orders
We mentioned law enforcement interventions above. Local rules often require officers to give alleged victims information about restraining orders. So, a civil or criminal restraining order is often part of a domestic violence case. If the alleged victim did not request a restraining order, it's often easier to get the case dismissed. In these matters, the most important person in the case, as far as prosecutors are concerned, did not view the situation as serious.
Most judges routinely grant temporary ex parte restraining orders based solely on the alleged victim's statement. If there is a parallel proceeding in family court, some judges think twice before they sign ex parte orders.
About two weeks later, there is a full hearing. The judge listens to both sides of the story, and a Tampa criminal defense attorney can advocate for the defendant. So, there's a good chance the judge will not extend the order, or only extend it on a limited basis.
Family Court
In Florida, any domestic violence conviction, no matter how old it is, can hamper a family law case. If the conviction involved one of the parties or children involved in the case, or the children witnessed the incident, the defendant may only be eligible for limited visitation and contact, at most. If the conviction is older, the effect is less. But it's still a factor in a decision.
Note that convictions, as opposed to arrests, are usually a factor. So, if an attorney can get the case dismissed, or if an attorney arranges for deferred adjudication probation, the matter most likely will not come up in family court.
Count on a Diligent Hillsborough County Attorney
Domestic violence cases often have serious collateral consequences. For a free consultation with an experienced criminal defense lawyer in Tampa, contact the OA Law Firm. After-hours visits are available.
Resource:
ucdavis.edu/news/covid-19-isolation-linked-increased-domestic-violence-researchers-suggest