Dealing with Domestic Violence Charges in Hillsborough County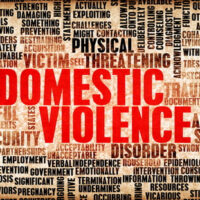 In many jurisdictions, domestic violence arrests account for almost two-thirds of all violent crime arrests. These situations could potentially deteriorate quickly and end badly. Therefore, law enforcement usually intervenes early, frequently, and aggressively. This approach almost certainly reduces the number of tragic endings. However, the dragnet approach also ensures a number of people who probably do not deserve harsh punishment.
Speaking of punishment, domestic violence is almost always a misdemeanor in Florida. In some extreme cases, it could be a felony. Domestic violence also has substantial indirect consequences. ICE usually considers it a crime of violence. Furthermore, these convictions could have a significant effect on a current or future family law case.
So, if you face domestic violence charges, there is a lot at stake. Fortunately, a Tampa domestic violence attorney can employ a number of possible defenses. These defenses often result in a favorable plea bargain agreement, complete dismissal of charges, or a not guilty verdict at trial.
Elements of the Offense
Contrary to popular myth, physical injury is not an element of domestic assault, even misdemeanor assault. Florida's version of this offense is a lot like common law battery, which is a harmful or offensive touch. So, domestic violence charges could hold up in court even if the alleged victim does not have a single mark. Bruises, cuts, red marks, and other injuries just make the offense easier to prove.
Typically, prosecutors upgrade simple assault charges to domestic assault if the alleged victim and defendant were related by blood or marriage. Other protected relationships, which are a little harder to rove, include dating partners, current or former roommates, and current or former caregivers.
Prosecutors could charge the defendant with felony domestic assault if the alleged victim sustained a serious injury. Essentially, a "serious injury" is anything that requires more than first aid. The defendant could also face felony charges if s/he used a weapon. In this context, pretty much any household object could be a weapon.
Possible Defenses
Lack of evidence is often the best defense to criminal charges. Prosecutors must establish guilt beyond a reasonable doubt. So, if one juror is not completely and utterly convinced that the defendant is guilty, the defendant is not guilty as a matter of law.
Either witness availability or credibility could be an issue. By the time these cases go to trial, the couple has frequently reconciled. So, the alleged victim may no longer want to prosecute. Technically, the state could subpoena the alleged victim and force him/her to testify. But that's often a bad scene for prosecutors. Additionally, the alleged victim has often moved outside the court's subpoena range.
As for credibility, frequently everyone involved was drinking or otherwise impaired. Furthermore, some victims fabricate stories to bolster family law or other claims. These episodes do not happen often, but they do happen.
Self-defense could be an option as well. This defense is usually available if the defendant used a reasonable amount of force to counter an immediate and serious threat.
Reach Out to a Dedicated Attorney
Several defenses are available to serious domestic violence charges. For a free consultation with an experienced criminal defense lawyer in Tampa, contact the OA Law Firm. We routinely handle matters in Hillsborough County and nearby jurisdictions.
Resource:
bjs.gov/content/pub/press/prdv0615pr.cfm