Most Common Search Warrant Exceptions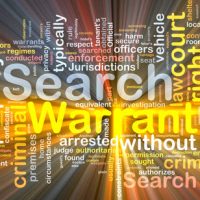 A bedrock principle of American law is that police officers must have a search warrant, or probable cause, before they seize contraband of any kind. Usually, peace officers only obtain search warrants in large, multi-agency investigations, like probes of drug trafficking rings. In everyday cases, most prosecutors use the probable cause loophole. The Supreme Court has very narrowly defined probable cause in this context. Some of the most common exceptions are outlined below.
Usually, a Tampa drug crime attorney challenges the admissibility of evidence during a pretrial hearing. If the judge excludes physical evidence, like drugs or guns, the state's case normally collapses, just like a house of cards. So, early and effective representation is critical.
Plain View
If officers see contraband in plain view, they don't need warrants to seize it. Partial plain view cases are in a grey area. For example, if Officer Smith sees the handle of a pistol under a seat, the item could be an illegal gun or a toy gun. Most courts would allow Officer Smith to check the item and verify what it is.
Typically, the legality of the traffic stop is the key issue in plain view vehicle seizures. Generally, officers must either witness a crime or hear a reliable tip about criminal activity.
Nine times out of ten, the traffic stop is for a witnessed traffic violation. That could be a moving violation, like failing to stop before exiting a private drive, or a non-moving violation, such as a license plate frame that obscures some plate information. These are just two examples of the hundreds of ticky-tack offenses in the Florida traffic code.
Tips are slightly more complex. They only constitute reasonable suspicion, the burden of evidence in these situations, if they are reliable. Officer-to-officer tips, such as one officer who radios ahead to another one, are almost always reliable in court. Anonymous tips are usually on the other end of the scale. These tips are usually unreliable in court, unless there is some corroborating evidence.
Consent
Owner consent is the other most common search warrant exception. Owners, or apparent owners, may voluntarily allow officers to search their property. An apparent owner is someone like a driver who doesn't own the vehicle.
The consent must be voluntary and affirmative. If officers threaten to obtain a warrant if the owner withholds consent, or they make any similar threat, the consent is not voluntary.
Incidentally, the "let us in or we'll get a warrant" line is usually an empty threat. If officers had probable cause for the search, they would get a warrant. They wouldn't ask for owner consent.
Furthermore, the owner must affirmatively give officers permission to search property. About the only exception is people who must empty their pockets when they are booked into jail. Normally, something like opening a door for a police officer is assent, but it is not consent.
Probation and parole conditions sometimes come into play here. Frequently, as a condition of court supervision, defendants agree to be searched at any time. Eleven though these conditions are extremely broad, courts have consistently upheld them.
Rely on an Experienced Hillsborough County Attorney
Police officers don't always need search warrants. For a free consultation with an experienced criminal defense lawyer in Tampa, contact the OA Law Firm. We routinely handle matters throughout the Tampa Bay area.
Resource:
law.cornell.edu/wex/probable_cause