In Florida There is More Than One Type of Robbery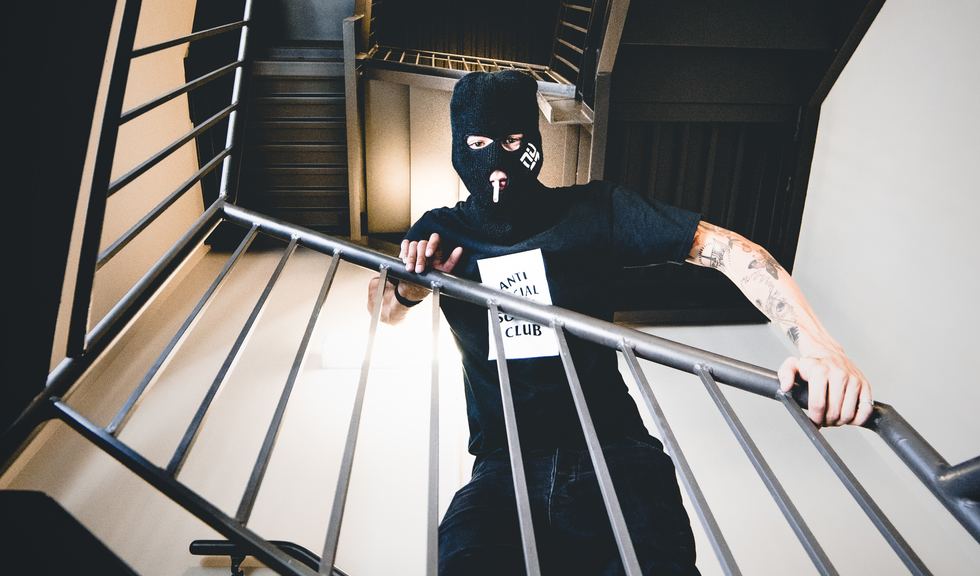 In Florida, robbery is generally known as strong arm robbery. Florida's strong arm robbery statute is a broad one that covers several types of crime. In addition, Florida law also outlines other types of robbery not considered strong arm robbery. With so many different laws pertaining to this type of crime, it can quickly become confusing for anyone charged. Those facing any robbery charge should speak with a criminal defense attorney in Tampa who can help them understand what they are up against.
Types of Strong Arm Robbery in Florida
Many robbery crimes in Florida are referred to as strong arm robbery . Strong arm robbery occurs when a person intentionally takes property from another person, without that person's permission and by way of violence, force, assault, or the threat of harm.
Robbery with a deadly weapon is a type of strong arm robbery that involves the use of a deadly weapon. In order for these charges to apply, the weapon must have the capacity to inflict deadly harm. The defendant does not have to actually use the deadly weapon, only have the weapon in his or her possession while committing the robbery for these charges to apply.
Robbery with a firearm is similar to the crime of robbery with a deadly weapon. The difference is that with this strong arm robbery crime, the defendant had to have possessed a firearm while committing robbery. Like a deadly weapon, the defendant does not have to use the firearm in order for these charges to apply.
Penalties for Robbery in Florida
According to Florida's Criminal Punishment Code, strong arm robbery is considered a second-degree felony. It is assigned as a Level 6 offense. Strong arm robbery carries a maximum sentence of 15 years in state prison, 15 years of probation, and fines up to $10,000.
Robbery with a deadly weapon or firearm has a maximum sentence of life in prison and fines up to $15,000. A person may also face lifetime supervised probation when convicted of robbery with a deadly weapon.
Defenses to Robbery in Florida
Like any crime, there are many pretrial and trial defenses that are often used in robbery cases. If the police officers found the stolen property during an illegal search and seizure, for example, the prosecution cannot use the stolen property in court as evidence. That often results in the entire case getting thrown out of court and the charges being dropped. In addition to these defenses though, there are several others:
Mistaken identity: It is easy for victims of robbery to get the identity of a robber wrong because they often wear hoods or masks to hide their identity.

Duress: If someone forced or coerced someone else into committing the crime, this can provide a defense.

Mistaken ownership: In some cases, the defendant may have believed the property was rightfully his or hers and was just trying to get it back.

Afterthought: If the robbery was committed as an afterthought to force or violence, robbery charges may not apply. For example, if someone stole a person's watch after knocking them out in a fight, robbery by sudden snatching charges might apply, but not strong arm robbery.

Mere presence: It is not a crime to simply be present at the scene of a robbery. As long as the defendant did not help commit the act of robbery, the courts should not find him or her guilty.
Other Types of Robbery Charges in Florida
While there are a few crimes that fall under the category of strong arm robbery in Florida, there are also a number of other robbery charges a person could face. These include robbery by sudden snatching, home invasion robbery, and carjacking.
Robbery by sudden snatching is when one person takes another person's property off of their body without the other person's permission. Unlike strong arm robbery, this crime does not involve the element of force or threat to take someone else's property. One person simply has to take something from someone else.
Home invasion robbery occurs when one or more people illegally enter the home of another person with the intent to steal money or property. Unlike robbery by sudden snatching, home invasion robbery does require the prosecution to prove force or threat of force. When the defendant did not enter the home or structure with the intent to steal property, but with the intent to commit another felony, burglary charges may apply.
Carjacking is a crime that occurs when one person steals another person's motor vehicle. It also involves a component of threat or force. When a weapon or firearm is used during the carjacking, the penalties for those convicted are much greater.
It is important to understand that these three types of robbery charges are different than strong arm robbery in the state of Florida. For example, while strong arm robbery is considered a second-degree felony and a Level 6 offense, robbery by sudden snatching is considered a third degree felony and a Level 5 offense. As such, it carries lesser penalties, although those convicted still face up to five years in prison, five years of probation, and up to $5,000 in fines.
Do not Take Chances with Your Freedom, Contact a Tampa Robbery Lawyer
While there are many types of robbery outlined in the state's legal statutes, they all have one thing in common. The penalties are harsh. If convicted, a person does not only face significant jail time, probation, and high fines, they will also have a permanent criminal record. This is why it is so important that anyone accused of robbery speaks to a Florida robbery lawyer as soon as possible.
If you are facing robbery charges, do not take chances with your freedom. Call the OA Law Firm at 813-461-5291 and let us help you with your case. We know the defenses to robbery in Florida, and we will use them to create a solid defense strategy for you. We want to hear from you so call us today or fill out our online form for your free consultation.