How is Assault and Battery Affecting National Culture?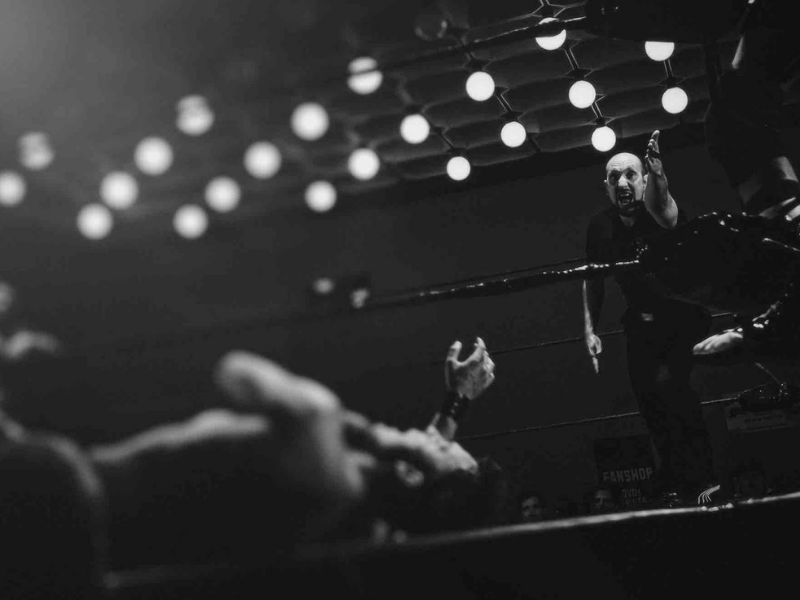 Societal culture is the way society interacts to share or to promote a common interest. Sociocultural factors are customs, lifestyles, and values that characterize a society. More specifically, cultural aspects include aesthetics, education, language, law and politics, religion, social organizations, technology and material culture, values, and attitudes.
Cultural changes occur with each generation and with other dynamic events that can affect all of the population at any given time. For example, the aftermath of the 9/11 terror attacks changed the way American airports function for all travelers.
Currently, violence is becoming more and more prevalent. National news coverage of assault and battery cases can work to normalize this type of physical violence. To counteract the dangerousness of accepting assault and battery as common, it is important to discuss the very real legal ramifications of a violent criminal conviction.
Mario Batali
Allegedly, celebrity chef Mario Batali sexually touched and forcibly kissed a woman at a Boston restaurant in 2017. The case is currently moving through the criminal court system, with the Suffolk County District Attorney's office pursuing assault and battery charges.
In addition to the pending criminal charges, the woman – Natali Tene – has filed a separate lawsuit.
In May 2019, Mario Batali entered his "not guilty" plea. The chef has been released on his own recognizance, and a preliminary hearing has been set for July 12, 2019. If found guilty, Batali could serve a period of time in prison in addition to a fine of up to $1,000.
Outside of the courtroom, the cultural discussion on this case has revolved around the #MeToo movement with an additional four women claiming that Batali touched them inappropriately. He issued a public apology for these actions saying, "That behavior was wrong and there are no excuses. I take full responsibility and am deeply sorry for any pain, humiliation or discomfort I have caused to my peers, employees, customers, friends, and family."
Chris Brown
Infamously, most of us remember Chris Brown's tumultuous relationship with Rihanna which led to accusations of violent criminal domestic violence. What is not as well known is that Brown's behavior has persisted.
Chris Brown's manager, Mike G., who was hired to mitigate the damage from the 2012 domestic violence event, has filed a lawsuit against the rapper for assault and battery.
Supposedly, Brown attacked Mike G., injuring him so severely that he was hospitalized. If Mike G. is successful in this lawsuit, Brown could be held responsible for damages including actual medical bills as well as compensation for pain and suffering.
The lawsuit is in its discovery phase and Mike G. has requested some specific items from Brown like documents relating to any felonies for assault and battery convictions from the past 10 years, all restraining orders against him, and records relating to anger management treatment courses.
Brian Hickerson (Hayden Panettiere's Boyfriend)
Brian Hickerson is an aspiring actor, currently most famous for dating the Nashville star, Hayden Panettiere.
Last October, the two were reported to have an alcohol-fueled dispute that may or may not have turned physical. However, this spring there was little doubt that Hickerson crossed a line when he was arrested for committing felony domestic violence. Domestic violence is a specific offset of assault and battery because of the special relationship shared by the parties involved.
Friends have for months voiced their concerns about the relationship, but in the end, violence seems to have been the closing marker.
Julio Urias
Professional baseball player Julio Urias has been charged with domestic battery and was arrested in May 2019. He is facing not only the criminal charges but also suspension from Major League Baseball.
Urias was arrested after an incident in the Beverly Center shopping mall, and he was subsequently released on a $20,000 bond. Details of the incident are being kept quiet.
However, what is not a secret is that Urias pitched two innings after only an eight-day administrative suspension. The criminal case remains unresolved.
Professional sports organizations are attempting to take steps to address the culture of assault and battery, specifically domestic violence. Other examples of athletes who faced long suspensions and fan disaffection are Roberto Osuna, who served a 75-game suspension for allegedly assaulting his girlfriend, and Addison Russell, who completed a 40-game suspension after his ex-wife alleged physical and mental abuse.
What are the Legal Consequences of an Assault and Battery Conviction?
If you are convicted of an assault and battery charge, penalties and criminal sentences can vary widely depending on the circumstances of the case, the defendant's criminal history, and other mitigating circumstances. Punishments can include fines, periods of incarceration, or terms of probation.
Assault charges can be broken down into misdemeanors and felonies. A misdemeanor carries a jail term of no more than one year, while felonies are subject to a period of incarceration in prison, which usually extends longer than one year.
Similarly, crimes involving a battery can be either a misdemeanor or a felony. The distinction depends on the seriousness of the injury and if a weapon was used, as well as the identity of the injured person; some laws attach more serious punishments for attacks against police officers, firemen, or politicians.
Are Cases That Receive National Attention Treated Differently?
Equity in the criminal justice system is critical to ensure the integrity of the country's understanding of criminal sanctions. However, and unfortunately, cases involving celebrities that receive wide public attention can and often are treated differently.
Alan Dershowitz is a Harvard law professor and an attorney who has represented high-profile defendants, like O.J. Simpson and Harvey Weinstein. He has said that the legal system treats celebrities differently from "average folks." Saying, "the one thing you can be sure of is they don't get the same justice as everybody else."
In order to establish a cultural shift in society, the criminal justice system must stop making allowances for celebrities and must treat every individual who has been charged with violent crimes like assault and battery equally.