Five Ways To Get Off The Sex Offender List In Florida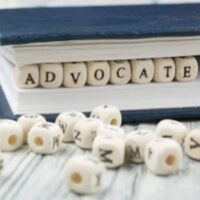 In the early 1990s, when sex offender registration laws first popped up, they enjoyed almost universal support. But over the years, that support has steadily eroded, even among the advocates who pushed for these laws to begin with.
The 1994 Jacob Wetterling Act, which was the first national sex offender registration law, is a good example. Patty Wetterling, who led the charge for this requirement, recently withdrew her support for it. "You're screwed. You will not get a job [and] you will not find housing. I've turned 180 from where I was," she remarked in a 2016 interview.
Because of this attitude change, it's easier for a Tampa failure to register attorney to remove your name from the sex offender list. However, the options are still rather limited, and there is no guarantee of success.
Romeo and Juliet Exception
Youthful sex offenders in Florida may be able to use this rule to erase their name from the sex offender list, even if they were convicted for a violent or predatory sex offense. This law could apply if the:
Alleged victim was between 13 and 17 years old,
Defendant was less than four years older than the alleged victim,
Conviction was for lewd and lascivious conduct, sexual performance by a child, sexual battery, or computer pornography,
Defendant has no other criminal convictions, and
Sex act was entirely consensual.
So, the Romeo and Juliet law is not just a matter of age. The judge must also find that the act was entirely consensual, as opposed to mostly consensual. Furthermore, defendants may only file one Romeo and Juliet petition.
Conviction Overturned on Appeal
Constitutionally, defendants are entitled to a fair trial, but not a perfect trial. Therefore, an error during the process might not be enough to merit post-conviction relief. Instead, the error must be so bad that it materially affected the outcome of the proceeding.
Many successful appeals hinge on procedural errors, like a failure to properly Mirandize the defendant. Officers must issue Miranda warnings (you have the right to remain silent, etc.) before they begin custodial interrogation. If they don't, any evidence obtained is inadmissible in court.355
Twenty-Five Years
Most sex offenders may petition for delisting twenty-five years from their release dates. Bear in mind that most prison sentences also include a period of parole or supervised release. Defendants must have a clean record during these twenty-five years. That means no arrests or convictions. Furthermore, the twenty-five year rule doesn't apply to serious offenses, such as sexual battery, or individuals who were labeled as sexual predators.
Removal of Out-of-State Designation
Constitutionally, Florida must give full faith and credit to another state's declaration that a person must register as a sex offender. So, if the other state no longer requires registration, Florida doesn't require it either.
Assume Rick was convicted of a sex offense in Texas before he moved to Florida. If he successfully has his name removed from the Texas sex offender list, he may ask the Florida Department of Law Enforcement to do the same thing. Rick must provide all the relevant documentation.
Executive Pardon
Contrary to popular myth, one does not need a personal or financial relationship with the governor to obtain a pardon. As mentioned, sex offenses are no longer the hot-button issue they were in the 1990s. In fact, many people see sex offender registries as unjust. Therefore, there's a good chance a governor will look favorably on a pardon petition. That's especially true if the defendant has made affirmative rehabilitation efforts.
Contact a Dedicated Hillsborough County Attorney
There are several ways to remove one's name from the sex offender list in Florida. For a free consultation with an experienced criminal defense lawyer in Tampa, contact the OA Law Firm. Convenient payment plans are available.
Resource:
features.apmreports.org/in-the-dark/season-one/