What Happens When Simple Assault Cases Go To Court?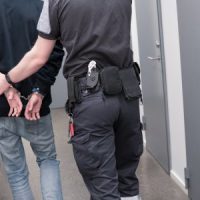 The short answer to this question is that the case most likely settles out of court. Plea bargains resolve over 90 percent of the criminal cases in Hillsborough County. However, the process is very rarely quick or easy. That's especially true in assault cases and other matters which have many moving parts. Usually, there is at least one evidentiary hearing in assault cases. The outcome of this hearing often determines the final outcome.
Due to the nature of this process, a Tampa assault & battery lawyer basically has three jobs in assault cases. First, an attorney must evaluate the case and determine the proper approach. Some of these cases are stronger than others. Next, a lawyer must effectively advocate for the defendant in a pretrial hearing. Finally, your Tampa criminal defense lawyer must negotiate the most favorable resolution possible.
The Law in Florida
In many jurisdictions, assault is not much more than a traffic ticket. But in Florida, Section 784.011 is a rather serious misdemeanor. The elements are:
Intentional threat,
Apparent and immediate ability to carry out said threat, and
Reasonable and genuine fear of imminent harm.
For assault purposes, "intentional" basically means both serious and non-accidental. Joking threats do not hold up in court, even if the alleged victim reasonably and genuinely is afraid of imminent bodily harm.
Assault is a second-degree misdemeanor. Most first-time offenders do not receive jail time in assault cases. In fact, they are often eligible for a special kind of probation which does not leave a stain on their permanent records. More on that below.
Evidence Issues in Assault Cases
Most assault cases in Florida have no physical evidence. Occasionally, an online transcript is available or a witness overheard the threat. Alternatively, there might be an audio or another kind of recording. However, this physical evidence, even if it is available, only goes so far. It does not satisfy the third element (reasonable and genuine fear) of an assault case.
So, most assault prosecutions hinge on the alleged victim's testimony. Typically, criminal cases drag on for many months. This delay often creates evidence problems for prosecutors in assault cases.
Over time, almost all assault victims lose interest in these cases. That's especially true since they sustained no physical or other injury. Theoretically, the state can subpoena reluctant alleged victims and force them to testify against their will. However, prosecutors only resort to such extreme measures in high-profile cases. A second-degree misdemeanor, although it is serious, does not qualify as an "extreme" case in the eyes of most prosecutors.
Even if the alleged victim testifies, prosecutors could have problems establishing the "genuine" element. Fear usually produces physical symptoms, such as rapid heartbeat or excessive sweating. There is most likely no medical evidence to prove such symptoms.
Resolving Assault Cases
Section 784.011 is technically a "violent" crime. Therefore, pretrial diversion is often unavailable. Deferred disposition is a different story.
For most purposes, deferred disposition is like regular probation. For several months, the defendant must meet with a probation officer and fulfil all other terms of community supervision. Only the end is different. If the defendant successfully completes probation, the judge formally dismisses the case. As a result, the defendant has no conviction record.
Prosecutors normally recommend deferred disposition in these cases, especially if the evidence is weak. Alternatively, a Tampa criminal defense attorney could address the judge directly and ask for deferred disposition. If the prosecutor cannot produce an alleged victim, most judges are prone to grant this request. 
Count on a Hard-Working Hillsborough County Attorney
Assault charges are difficult to prove beyond a reasonable doubt. For a free consultation with an experienced criminal defense lawyer in Tampa, contact the OA Law Firm. After-hours visits are available.
Resource:
themarshallproject.org/2020/11/04/the-truth-about-trials