Holiday DUI Stops In Florida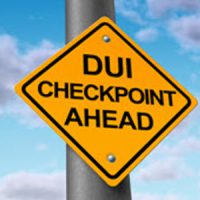 Law enforcement personnel are on high alert for "drunk drivers" during the holiday season. In many cases, holidays and alcohol consumption are closely related. Roughly a fifth of Florida adults say they drink more during the holidays than during other times of the year. Other numbers are even more sobering (pardon the pun). Half of Floridians say they drink at holiday family parties, probably to relieve the stress these gatherings often entail. Furthermore, close to 100 percent of people say they either went to work hung over or knew someone who did.
As outlined below, peace officers have a number of different tools to work with during the holiday season. Frequently, officers take illegal shortcuts during these special holiday initiatives. These shortcuts give a Tampa DUI lawyer additional tools to work with as well. These tools make it easier to successfully resolve DUI charges in court. That resolution could be a complete dismissal of charges, a plea to a lesser-included offense, or a not guilty verdict at trial.
DUI Roadblocks
As outlined below, police officers typically need reasonable suspicion to detain motorists. Sobriety checkpoints are an exception to this legal requirement. Because of this feature, many police departments would run sobriety checkpoints every weekend if they could. But that would be cost prohibitive.
So, police departments pick and choose their checkpoint dates. Because of the aforementioned uptick in alcohol consumption, the holiday season is roadblock season. There is usually at least one checkpoint in operation every weekend between Thanksgiving and New Years somewhere in Hillsborough County.
In exchange for the legal waiver, checkpoints must meet a number of legal requirements. A breakdown in any one area, no matter how seemingly insignificant it is, could invalidate the checkpoint and therefore the arrest. Some major checkpoint requirements include:
Setup: A supervisor-level person, usually a police chief, must authorize a checkpoint. This person may delegate some operational specifics to high-level subordinates. For the most part, officers at the scene cannot have any input into these decisions.
Publicity: To give motorists the chance to avoid the area altogether, the sponsoring agency must publicize the checkpoint well in advance. The specifics are uncertain. A Tweet or Facebook post is probably insufficient. But there's no need to take out a full page ad in the Sunday paper either.
Operation: A DUI checkpoint is completely unlike a speed trap. Officers must be clearly visible, and they must set up traffic cones or other obstacles to slow traffic. Furthermore, officers must stop vehicles according to a neutral formula, such as every fourth vehicle. If traffic backs up, officers can change the formula, so wait times do not exceed about 30 seconds.
Drivers also have rights at checkpoints. Although they must comply with basic "stop your car" commands, they do not need to answer any officer questions.
STEP Campaigns
Selective Traffic Enforcement Program campaigns usually have catchy names, like "Click It or Ticket" and "Drive Sober or Get Pulled Over." Program specifics vary, but in most cases, a supervisor sends as many officers as possible to a certain area and tells them to write lots of citations for DUI, no seat belt, speeding, or another infraction. Typically, the state or federal government covers officer overtime and other STEP campaign expenses.
The resulting pressure often prompts these officers to take shortcuts during the arrest process. Reasonable suspicion for the stop is a good example. Activities like leaving a bar late at night or looking nervously into the rearview mirror are suspicious, but these things do not constitute reasonable suspicion. If that's all the officer has, the stop will probably not hold up in court.
Rely on a Dedicated Hillsborough County Attorney
Have a safe and happy holiday season in 2021. For a free consultation with an experienced criminal defense lawyer in Tampa, contact the OA Law Firm. After-hours visits are available.