Pre-Conviction DUI Drivers' License Suspension In Florida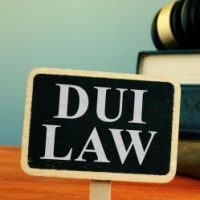 Like most other jurisdictions, Florida is an implied consent state. So, if a driver refuses to provide a chemical sample or fails a breath or blood test, the state may immediately suspend the person's drivers' license. The suspension period could be up to eighteen months. And, drivers' license reinstatement is not automatic. Some people can resume driving after their suspensions expire, and some people cannot.
Mandatory license suspension is just one reason to contact a Tampa DUI lawyer as soon as possible after a DUI arrest. State law only gives motorists ten days to request a DHSMV Administrative Suspension Hearing. On the eleventh day, the Department of Highway Safety and Motor Vehicles automatically suspends your license for the full period.
Challenging Administrative License Suspension
The deck is stacked against drivers at these hearings. Drivers' license suspension is not a criminal proceeding. So, most Constitutional protections don't apply. For example, the Administrative Law Judge who presides at the hearing could force the defendant to testify against himself/herself. Furthermore, the ALJ, who is a paid DHSMV employee, serves as prosecutor, judge, jury, and executioner (metahphorically speaking).
Finally, the burden of proof is not beyond a reasonable doubt, like it is in criminal court. Instead, the DHSMV must only prove the arresting officer had probable cause to demand a chemical sample. Pretty much any evidence, such as shaky performance on the field sobriety tests, constitutes probable cause.
Nevertheless, there are some defenses. Lack of evidence is one possibility. The police officer turnover rate is quite high. Roughly a quarter of police officers resign after less than a year. Once officers leave the force, it's very difficult for the local DHSMV to subpoena them.
Furthermore, about the same percentage of defendants not only refuse to provide chemical samples. They also refuse to perform field sobriety tests, such as the walk-and-turn. In these situations, the DHSMV is often hard-pressed to establish probable cause.
Even if the ALJ imposes all or most of the suspension, simply appearing at this hearing usually counts as a partial victory. This hearing gives a Tampa criminal defense attorney a chance to cross-examine the officer under oath. Any inconsistency between the offense report and the officer's testimony could destroy the officer's credibility.
Occupational Drivers' Licenses in Florida
Defendants who have fewer than three DUI convictions on their record are usually eligible for limited drivers' licenses in Florida. Other requirements include completing a DUI driving school course within 90 days and serving some "hard time." Defendants cannot drive for thirty days if they failed a chemical test or ninety days if they refused to provide a sample.
Once the judge grants an occupational license, Floridians with suspended licenses may drive for business purposes or employment purposes. "Business purposes" is broadly defined to include to and from work, to and from school, to and from court, and pretty much any other essential business or personal function. An employment purposes ODL is only valid for driving to and from work. So, the type of license matters a great deal.
ODLs are also available for post-conviction DUI drivers' license suspension. Other reasons for suspension include failure to pay child support, excessive points on a drivers' license, and failure to appear in court. 
Count on a Hard-Working Hillsborough County Attorney
Pre-conviction DUI drivers' license suspension is not inevitable. For a free consultation with an experienced criminal defense lawyer in Tampa, contact the OA Law Firm. After-hours visits are available.