Top Five DUI Checkpoint Requirements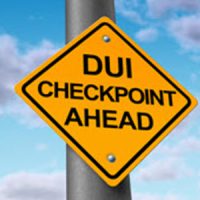 Almost immediately after the Supreme Court allowed state law enforcement agencies to deploy sobriety checkpoints, Florida lawmakers passed an enabling statute. So, from a theoretical standpoint, all DUI checkpoints in Florida are legal. But, as the old saying goes, the devil is in the details. The Supreme Court's directive had some strings attached. Sobriety checkpoints are only legal if they comply with certain rules, as outlined below.
Sobriety checkpoints give police officers the power to detain motorists even if officers have no reasonable suspicion of wrongdoing. However, roadblocks don't change the fact that, at trial, prosecutors must prove guilt beyond any reasonable doubt. Because this standard of proof is so high, a Tampa DUI lawyer has many legal options, even if the defendant provided a chemical sample. These options could mean that the defendant walks away from the matter without a DUI conviction on his/her permanent record.
Supervisor Setup
As mentioned, Florida lawmakers authorized checkpoints (plural). Law enforcement supervisors must authorize a checkpoint (singular).
Only high-level supervisors who are accountable to voters, such as police chiefs and county sheriffs, have this power. They can delegate operational details, like the ones discussed below, to captains and other lower supervisors.
This delegation cannot extend to patrol officers. With limited exceptions, the officers who operate checkpoints must do everything by the book. They cannot improvise and they cannot adjust the rules to match a changing situation.
Pre-Checkpoint Publicity
This point might be the easiest DUI checkpoint requirement for a Tampa criminal defense lawyer to attack, mostly because the supporting law is rather vague.
The purpose of pre-checkpoint publicity isn't vague. This publicity must give area motorists an opportunity to adjust their plans and avoid the area altogether.
A Facebook post might not fulfill this purpose. Social media posts only go to subscribers, unless a TV station or other media outlet publishes a story. A Facebook post accompanied by a general press release might be sufficient.
Safety Matters
Officer and driver safety is the first priority at DUI checkpoints. Ample advanced warning usually meets this priority.
As a rule of thumb, officers should deploy traffic cones and warning signs about a thousand feet, or the length of a football field, before the checkpoint itself. These warning signs must inform drivers of the nature of the stop (DUI Checkpoint Ahead) and give them basic instructions (Be Prepared To Stop).
Moreover, the checkpoint must be well-lit and feature clearly marked traffic lanes and inspection areas.
Brief Detention
Once again, there's no hard and fast rule in this area. Typically, drivers shouldn't wait more than about thirty seconds. The clock starts ticking at the first checkpoint marker or sign.
If traffic backs up, officers may change the pullover formula to move traffic faster. For example, they can stop every fifth car instead of every third car. However, the formula must remain completely neutral.
Respect for Individual Rights
Drivers lose their Fourth Amendment protections at checkpoints. Roadblocks allow random and warrantless stops, even if the detainee has done nothing wrong. They don't lose their Fifth Amendment protections. These rights include the right of verbal and physical silence.
Motorists don't have to answer questions. In fact, they don't even have to roll down their windows. They must only comply with basic commands, such as staying in a traffic lane and providing documents, like a drivers' license and proof of insurance, for inspection.
 Reach Out to a Savvy Hillsborough County Attorney
A criminal charge is not the same thing as a criminal conviction. For a free consultation with an experienced criminal defense lawyer in Tampa, contact the OA Law Firm. Convenient payment plans are available.
Source:
leg.state.fl.us/statutes/index.cfm?App_mode=Display_Statute&URL=0300-0399/0316/Sections/0316.1932.html