Basic Rules of Evidence in Criminal Cases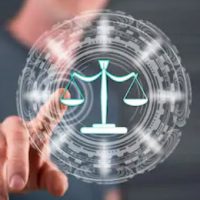 We know it's a trite saying, but if you don't follow the rules, you cannot win the game, regardless of how well you play. The written rules of evidence and procedure in Florida criminal cases contain hundreds of provisions. The unwritten rules, which vary in different courts, contain hundreds more. All these rules fall into one of three categories, which are outlined below.
Usually, a Tampa criminal defense lawyer learns the basic written rules of evidence in law school. But law school doesn't teach students the unwritten rules, and it definitely doesn't teach students how to use these rules to benefit their clients. Only experienced Tampa criminal defense lawyers have these skills. Therefore, a well-meaning yet inexperienced lawyer may be unable to successfully resolve even a basic criminal defense matter.
Admissible Evidence
In general, relevant evidence is admissible. Evidence is relevant if it makes a material fact more or less probable. However, the relevant evidence cannot be unduly prejudicial. There's a lot of Legalese in that statement, so let's break it down.
Assume Tom is on trial for murdering his girlfriend Lisa. The couple fought in the past, and at one point, Lisa got a restraining order against Tom. The unknown killer stabbed Lisa with a knife.
The prior violence is probably admissible but probably not compelling. There's a big difference between shoving someone in an argument and stabbing a person to death. In civil court, jurors can make such argumentative leaps. The burden of proof is only a preponderance of the evidence (more likely than not). But the burden of proof in criminal court is beyond a reasonable doubt. Jurors cannot make a leap of faith. Prosecutors must spell everything out.
If Tom owned a knife, that evidence is probably admissible, especially if it's the same kind of knife that killed Lisa.
If Tom told a friend that if he killed Lisa, he'd stab her with a knife, that evidence is probably prejudicial. It doesn't tend to prove that Tom killed Lisa and it makes him appear evil.
Inadmissible Evidence
Relevant evidence is inadmissible if another rule of evidence applies. Some common inadmissibility rules include:
Hearsay: Witnesses can only testify about what they saw or heard. They cannot testify about what someone else told them. Instead, that someone else must testify about what s/he saw or heard.
Speculation: Let's go back to the witness who heard Tom talk about killing Lisa. This witness can testify about what s/he saw or heard. But the witness cannot say that, based on what Tom said, Tom killed Lisa. That statement is speculative.
Privilege: Common evidentiary privileges include husband-wife, doctor-patient, lawyer-client, and priest-parishioner. Usually, anything these people tell each other in a professional context is inadmissible.
Exceptions apply. For example, if Tom told his Tampa criminal defense lawyer he planned to kill Lisa tomorrow, Tom's statement isn't privileged. Or, if Tom talked to his priest while someone else was in the room, that conversation may not be privileged, since Tom didn't take steps to keep things confidential.
Suppressed Evidence
Evidence that violates the Fourth or Fifth Amendment cannot be used in court, even if it's otherwise admissible.
The Fourth Amendment prohibits warrantless and unreasonable searches and seizures. These acts are reasonable if a recognized exception applies, such as owner consent to search property. The Fifth Amendment includes the right to remain silent. Written confessions and other such evidence is inadmissible unless officers warned the defendant about his/her Fifth Amendment rights and the defendant voluntarily waived those rights.
 Reach Out to a Savvy Hillsborough County Attorney
A criminal charge is not the same thing as a criminal conviction. For a free consultation with an experienced criminal defense lawyer in Tampa, contact the OA Law Firm. Convenient payment plans are available.
Source:
leg.state.fl.us/statutes/index.cfm?App_mode=Display_Statute&URL=0000-0099/0090/0090.html