Formal and Informal Sealing in White Collar Criminal Cases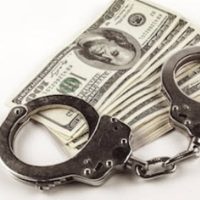 Frequently, the collateral effects of a criminal conviction are worse than the direct effects. Embezzlement, bribery and other white collar crimes are a good example. These offenses basically combine theft with a betrayal of trust. Therefore, the damage to a defendant's professional reputation is significant. Usually in these cases, a defendant's reputation is very valuable and should be preserved almost at all costs.
Most white collar crime cases have a lot of moving parts. For example, a civilian witness must provide testimony about the fraud or other offense, at least in most cases. Unlike police officers, civilians aren't professional witnesses. Many civilians have never testified in court before. Therefore, a Tampa criminal defense lawyer can often undermine their testimony, either in court or during plea negotiations. If a defense might apply, the rest of the case, including post-trial matters, is often downhill.
Formal Sealing
For most purposes, sealed judicial records are invisible. Law enforcement and judicial authorities can view sealed records. A few state agencies can view them as well. In most cases, if potential employers or any other people or entities ask if the person has a prior criminal conviction, if the defendant's record is sealed, the defendant can legally answer "no."
Most Floridians meet the minimum record sealing requirements, if they have otherwise clean records. These requirements include:
No prior adjudications of guilt for any criminal offense or comparable ordinance violation, and no prior adjudications of delinquency (juvenile cases) for any criminal act,
No adjudication of guilt or delinquency in the case that is the subject of the sealing, if the defendant was a minor at the time of the conviction,
No prior or pending sealing or expunction of a criminal history record,
The charge at issue does not fall under the Related Offenses Exclusion (mostly alcohol-related and violent crimes), and
If placed on probation or community control for the offense, the probation or community control must be completed and all court supervision otherwise terminated.
Note that these requirements are the minimum requirements. Defendants who check all these boxes simply get a day in court. A judge might or might not sign an order.
To convince the judge to sign such an order, a Tampa criminal defense lawyer often reaches out to the defendant's probation officer. If the supervision official agrees to the petition, or at least doesn't vigorously oppose it, the judge usually signs it, if s/he's convinced that sealing the record is in the best interests of the defendant and society in general.
Informal Sealing
Usually, prosecutors have the discretion to offer pretrial diversion or deferred disposition, the two major kinds of informal record sealing in Florida.
Typically, if the alleged embezzlement or other victim isn't interested in prosecuting the case, the state offers pretrial diversion. Prosecutors dismiss the case if the defendant avoids further arrests for a few months and completes some other program requirements, like a community service requirement.
Deferred disposition is often available even if the alleged victim wants to pursue the criminal case. Deferred disposition is almost exactly like regular probation. The conditions of probation usually include restitution, which is why most victims agree to this option.
After the defendant completes probation, the judge dismisses the case. An attorney can file a motion for early discharge and hasten this process.
 Reach Out to a Savvy Hillsborough County Attorney
A criminal charge is not the same thing as a criminal conviction. For a free consultation with an experienced criminal defense lawyer in Tampa, contact the OA Law Firm. Convenient payment plans are available.
Source:
ucr.fbi.gov/nibrs/nibrs_wcc.pdf