Top Five DUI Checkpoint Requirements In Florida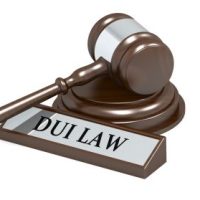 Sobriety checkpoints are almost as old as automobiles. Swedish authorities set up the first DUI roadblocks in the 1930s. Due to Fourth Amendment concerns, sobriety checkpoints are not nearly as old in the United States. However, these checkpoints are now legal in Florida. They are especially common around holidays, like New Years Eve, that are associated with drinking and driving.
Because of these Fourth Amendment issues, DUI roadblocks must meet specific criteria. A breakdown in any area could invalidate a checkpoint-related arrest. If a Tampa DUI attorney invalidates the arrest, the prosecutor's cause usually falls apart like a house of cards.
High-Level Authorization
This first requirement is actually two requirements. Initially, state legislators must authorize DUI roadblocks in general. As mentioned, Florida lawmakers have given their approval. However, they could just as easily withdraw it.
Additionally, a supervisor-level peace officer must authorize a specific checkpoint. A police chief or county sheriff is a supervisor-level official. Some lesser officers, like captains, might also qualify. Desk sergeants and senior patrol officers are definitely not supervisors.
Pre-Checkpoint Publicity
A supervisor does not have the power to set up a checkpoint out of thin air. Pre-checkpoint publicity must happen first.
There are no specific rules in this area. However, the sponsoring agency must publicize the checkpoint enough so that motorists can completely avoid the area if they want. So, a Tweet or post on a department's Facebook page is probably insufficient. However, there's also no need to rent a billboard to advertise a checkpoint.
Appearance Requirements
Somewhat similarly, motorists must have a chance to turn around when they see a roadblock. Therefore, traffic control measures, like signs and cones, must probably extend about a quarter-mile in front of the checkpoint.
Incidentally, if motorists turn around in this way, police officers will most likely shadow them. However, they cannot pull over motorists unless they have reasonable suspicion. Basically, reasonable suspicion is an evidence-based hunch of criminal activity.
The checkpoint itself must be well-lit and in a safe location, like a surface street far from an intersection. The signs must give drivers instructions, like "Have Drivers' License and Proof of Insurance Ready."
These instructions are necessary because motorists still have Constitutional rights at DUI checkpoints. These rights include the Fifth Amendment's right to remain silent. Motorists need not answer police officer questions if they are detained.
Neutral Formula
This detention must follow a neutral formula. So, there is no such thing as a "random" checkpoint. Officers cannot pull over some motorists and wave others through the checkpoint.
Usually, a neutral formula is something like pulling over every third or fourth vehicle. Officers usually have no discretion in this area. Typically, the same supervisor who authorized the checkpoint and supervised publicity must also establish a detention formula.
Maximum Detention Length
Once again, there is no set rule here. Generally, if motorists must wait more than about twenty seconds, that's too long. The clock starts ticking at the first pylon and ends when the motorist exits the checkpoint. If traffic backs up, field officers may switch to another neutral formula, such as every fifth or sixth vehicle. Once the line goes down, they may go back to the original plan. 
Count on a Tenacious Hillsborough County Attorney
DUI roadblocks must adhere to certain requirements. For a free consultation with an experienced criminal defense lawyer in Tampa, contact the OA Law Firm. After hours, home, and jail visits are available.
Resource:
cdc.gov/motorvehiclesafety/calculator/factsheet/checkpoints.html