Resolving White Collar Crimes In Florida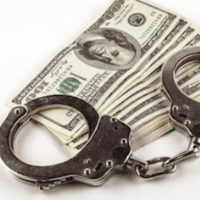 Back in the Founding Fathers' days, almost all criminal cases went to trial. Times have changed a lot. The nation is much larger, the crime rate is much higher, and taxpayers aren't willing to pay for new courts. Therefore, only about 5 percent of criminal cases now go to trial. However, the settlement process is usually long. And, just because the case settles, many defendants still get their day in court, at least in a manner of speaking.
The high settlement rate means a Tampa healthcare fraud attorney must have more than good litigation skills. Attorneys also need effective negotiating skills. They must prepare as if they are going to trial. Then, they must present their defenses to prosecutors, or to judges. Finally, they must know when to compromise and when to stand firm.
Possible Defenses
Frequently, the elements of a white collar crime are difficult to prove. Bribery is a good example. The state must prove, beyond a reasonable doubt, that the defendant gave money or something else of value to a decision-maker in exchange for a specific finding on a specific issue. Many people give money to politicians with the hope or expectation that they will receive favorable treatment. That's not bribery, at least in most cases.
The mental element could be hard to prove as well. Medicaid/Medicare fraud and related healthcare fraud charges are a good example. The state must prove, once again beyond a reasonable doubt, that the defendant intentionally defrauded the government or a private insurance company. Intentional mistakes usually do not support healthcare fraud charges.
Finally, it's often difficult for prosecutors to secure the owner's cooperation in these cases. That's especially true if the defendant has made restitution or the company or other owner did not actually lose any money.
Pretrial Resolutions
Since white collar financial crimes are nonviolent offenses, pretrial diversion is usually available in most jurisdictions. That's usually true even if the defendant has a prior criminal record.
Typically, the defendant must jump through some hoops. Common program requirements include staying out of trouble with the law, paying restitution, attending a self-improvement or other class, and performing community service. Most defendants have three or four months to complete all these requirements.
If the defendant timely and successfully completes all requirements, prosecutors dismiss the case. Prosecutors are generally willing to offer options like pretrial diversion. They would rather focus their efforts on violent crimes. Prosecutors are even more willing to offer pretrial diversion if the evidence is weak, as outlined above.
Final Resolutions
In the unlikely event that prosecutors don't offer pretrial diversion or a similar alternative, an open plea for deferred disposition might be an option. The defendant literally throws himself/herself on the mercy of the court. Since white collar crimes are nonviolent, most judges are merciful, except in extreme cases like Bernie Madoff-size Ponzi schemes.
Deferred disposition is a lot like probation. The big difference is a conviction does not appear on your permanent record. Given the significant collateral consequences of a white-collar crime conviction, this risky alternative is often worth a look. 
Rely on a Dedicated Hillsborough County Attorney
Attorneys can usually successfully resolve white-collar criminal cases. For a free consultation with an experienced criminal defense lawyer in Tampa, contact the OA Law Firm. We routinely handle matters in Pinellas County and nearby jurisdictions.
Resource:
pewresearch.org/fact-tank/2019/06/11/only-2-of-federal-criminal-defendants-go-to-trial-and-most-who-do-are-found-guilty/