Hundreds Of People Caught In Federal Dragnet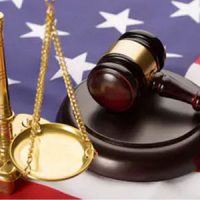 In only one part of the Sunshine State, federal authorities have arrested and prosecuted 325 people for alleged violations of federal firearms laws.
Project Safe Neighborhoods is the centerpiece of the Department of Justice's violent crime reduction efforts. PSN focuses on prevention and intervention efforts through community engagement and problem-solving partnerships, strategic enforcement of the most violent offenders, and locally based reentry programs to reduce recidivism.
"Our office is committed to reducing violent crime throughout the Middle District of Florida," said U.S. Attorney Roger B. Handberg. "We will continue working with our law enforcement partners and community stakeholders as part of our joint effort to make our communities safer."
Enhanced Enforcement Programs
During trials and/or pretrial suppression hearings, a Tampa criminal defense attorney usually asks arresting officers if they were on regular patrol or enhanced enforcement patrol, like a STEP (selective traffic enforcement program) campaign or a designated DUI patrol. This question is more than an idle inquiry.
Governments usually spend lots of money on enhanced enforcement campaigns, like Project Safe Neighborhoods. The federal government has earmarked $50 million for this nationwide campaign through 2026. These funds pay officer overtime and other program costs. When a government spends that kind of money, the government expects results. The number of arrests is the only effective measuring stick for progress in the never-ending war on crime.
With so much pressure to make so many arrests, law enforcement officers often take shortcuts. These shortcuts often mean procedural defenses in court, like Fourth or Fifth Amendment violations.
The Fourth Amendment prohibits unreasonable searches and seizures. More on that below. The Fifth Amendment gives defendants the right to remain silent. Officers must inform defendants of this right as soon as custodial interrogation begins. Usually, custodial interrogation starts when an officer knocks on an apartment door or approaches a stopped car and says "license and registration please."
When officers take shortcuts to obtain evidence that supports arrests, that evidence is fruit from a poisonous tree. Therefore, a Tampa criminal defense attorney can exclude it in court. Typically, no evidence means no case.
Establishing Possession in Court
Illegal weapons, narcotics, pornography, and other possession charges dominate criminal court dockets in Hillsborough County and elsewhere. Many officers believe these cases are easy to prove, so they file lots of them.
However, when these cases go to court, it isn't enough to vaguely connect a defendant with an illegal item. Instead, prosecutors must do all three of the following:
Produce the Substance in Court: We mentioned the Fourth Amendment above. Unless officers have search warrants, and they usually don't, a narrow search warrant exception, such as owner consent to search, must apply. Prosecutors have the burden of proof in this area.
Prove it Was Illegal: This second P is especially an issue in marijuana possession cases. Marijuana, which is illegal, is physically identical to hemp, which is legal. Only an expensive, and unreliable, THC content test proves that the substance was marijuana instead of hemp.
Establish Possession: Proximity is only part of the puzzle. The state must also establish knowledge and control. If Jim was getting a ride home with people he hardly knew and an illegal firearm was locked in the glove compartment, government lawyers would be hard-pressed to establish both knowledge and control when Jim's case goes to court.
The state must establish all key facts beyond any reasonable doubt. That's the highest burden of proof in Florida law. A lack of evidence on any point allows a Tampa criminal defense lawyer to obtain a positive result. This result could be a complete dismissal of charges, a plea to a lesser-included offense, or a not-guilty verdict at trial.
 Contact a Hard-Hitting Hillsborough County Attorney
A criminal charge is not the same thing as a criminal conviction. For a free consultation with an experienced criminal defense lawyer in Tampa, contact the OA Law Firm. We routinely handle matters throughout the Tampa Bay area.
Source:
justice.gov/usao-mdfl/pr/middle-district-florida-prosecutes-over-300-defendants-federal-firearms-and-violent