Beating Drug Trafficking Charges In A Hillsborough County Court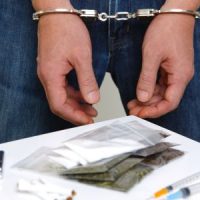 The War on Drugs, which began in the late 1960s, probably hit its peak in 1986, after college basketball phenom Len Bias did a single line of cocaine at a party and immediately died. Many people thought Bias was a better player than Michael Jordan, and judging from Bias' highlight reel on YouTube, they may have been right. The fact that a drug trafficker provided the cocaine was lost in the shuffle. The media may have overlooked that fact, but politicians didn't. They quickly passed tougher drug trafficking laws at both the state and federal level.
Many of these tough laws remain in effect today. However, the environment has changed significantly. In fact, former President Barack Obama pardoned a record number of drug offenders when he was in the White House. Many of these individuals received harsh sentences for comparatively minor drug trafficking crimes. That environment remains today, which is why a Tampa drug trafficking lawyer can usually successfully resolve even the most serious drug trafficking charges.
Procedural Defense
Generally, drug trafficking investigations involve multiple state and/or federal agencies. These agencies are almost always in different counties or even different states. Since these investigations have so many moving parts, there's a good chance that someone, somewhere violated a procedural rule.
The Fourth Amendment protects people from unreasonable searches and seizures. A search is only reasonable if officers have a valid warrant or a narrow search warrant exception, such as owner consent, applied. If officers illegally seized evidence, either because they didn't have a valid warrant or an exception didn't apply, the judge may exclude the drugs, causing the case to fall apart like a house of cards.
Furthermore, under the Fifth Amendment, defendants have the right to remain silent. They need not make oral statements, pose for pictures, appear in lineups, try on clothes, or do pretty much any other thing. Unless officers properly and timely inform defendants of this right, any evidence obtained is fruit from a poisonous tree and therefore inadmissible in court.
Substantive Defense
Usually, Hillsborough County judges rule on evidence admissibility issues after pretrial hearings. Assuming the case makes it to trial, the state is not in the clear yet. Prosecutors must establish guilt beyond any reasonable doubt. That's the highest burden of proof in Florida law.
So, a lack of evidence is usually the best defense in a drug trafficking or any other criminal case. For example, a key witness may be unreliable or biased. If that's the case, the jury may at least partially disregard the witness' testimony, making it almost impossible for prosecutors to meet their burden of proof.
Many prosecutors would rather not risk going to trial with weak evidence. So, they're usually motivated to negotiate with a Tampa criminal defense attorney and settle the matter out of court. This settlement often includes a pela to a lesser-included offense, such as simple possession. Frequently, simple possession is a misdemeanor and it does not have the same collateral effects as drug trafficking.
 Connect With a Savvy Hillsborough County Attorney
A criminal charge is not the same thing as a criminal conviction. For a free consultation with an experienced criminal defense lawyer in Tampa, contact the OA Law Firm. Our main office is conveniently located near the Tampa International Airport.
Source:
espn.com/espn/eticket/story?page=bias