Defenses To Aggravated Assault Charges In Hillsborough County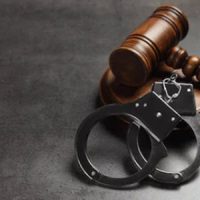 Typically, prosecutors use conduct or status to elevate ordinary assault charges to Section 784.021 aggravated assault charges. The conduct is using a deadly weapon. For purposes of this law, pretty much anything can be a deadly weapon, even something like a coffee cup, depending on its use. The status is an assault with the intent to commit a felony. Usually, these infractions involve assaults of people in protected classes, such as police officers.
Several defenses are available in aggravated assault cases. In one way or another, these defenses all revolve around the burden of proof in criminal cases, which is beyond any reasonable doubt. That's the highest level of proof in Florida. So, if a Tampa assault & battery lawyer reduces the amount of evidence available, or undermines it in some way, there's usually not enough proof to convict a defendant, even if the defendant was morally guilty of the crime.
Procedural Defenses
Police officers rarely witness aggravated assault offenses first hand. Instead, they usually conduct informal investigations when they respond to disturbance calls. These informal investigations must adhere to formal rules, including the restrictions in the Fifth Amendment. Any evidence obtained in violation of the Fifth Amendment is usually inadmissible in court.
Many people know this provision gives defendants the right to remain silent. Many people don't know when this right kicks in or how broad it is.
The right to remain silent begins when custodial interrogation begins. Basically, that means officers are asking questions, whether or not those questions directly relate to the offense, and the suspect doesn't feel free to leave. Most people don't feel free to leave as soon as police officers make eye contact.
Furthermore, the right to remain silent means more than the right to keep one's mouth closed. Suspects need not appear in lineups, pose for pictures, or do anything other than obey basic "stand behind the line" commands.
Generally, if suspects assert their Fifth Amendment rights, an arrest is inevitable. However, an arrest was probably inevitable anyway.
Substantive Defenses
As mentioned, a lack of evidence is often the most effective defense in aggravated assault prosecutions. Specifically, the lack of evidence is a lack of credible alleged victim testimony.
In effect, police officers are professional witnesses. Most officers have extensive training and experience in this area. Most alleged victims are first-time witnesses. So, a Tampa criminal defense lawyer can often undermine their testimony.
That's assuming the complaining witness is available. Frequently, an aggravated assault trial is more than a year after the aggravated assault arrest. By that time, many alleged victims have moved on. They have new addresses and/or they've lost interest in the case.
Affirmative Defenses
Self-defense, and in some cases, lack of intent are the most common affirmative defenses in these matters.
Basically, self-defense is a proportional response to an immediate physical threat. Defendants cannot respond to verbal harassment, no matter how bad it is, with physical force. Additionally, Florida has a stand-your-ground law. Defendants don't have a duty to retreat before they use deadly force in defense of themselves, others, or their property.
Generally, aggravated assault is a specific intent crime. The defendant must intend the conduct (striking the alleged victim) and the result (seriously injuring the alleged victim). Legally, intoxicated persons and people with certain brain injuries cannot formulate such intent in their minds.
 Connect With a Savvy Hillsborough County Attorney
A criminal charge is not the same thing as a criminal conviction. For a free consultation with an experienced criminal defense lawyer in Tampa, contact the OA Law Firm. Our main office is conveniently located near the Tampa International Airport.
Source:
leg.state.fl.us/statutes/index.cfm?App_mode=Display_Statute&URL=0700-0799/0784/Sections/0784.021.html