How Do Juvenile Cases Usually End In Florida?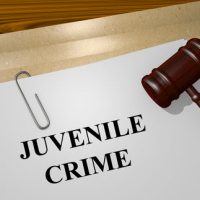 High-profile criminal cases, as well as the fictional ones in movies and TV shows, almost always go to trial. But in the real life, everyday world, over 95 percent of criminal cases settle out of court. These plea-bargained resolutions are a bit different in juvenile court cases. As outlined below, although the same penal laws apply to both adult and juvenile crimes, juvenile court punishment is different, since it is a combination of punishment and rehabilitation.
This additional complexity underscores the need for an experienced Tampa juvenile charges lawyer to handle juvenile cases in Hillsborough County. Since the endgame in a juvenile case is different, the previous events, like a pretrial hearing, are different as well. The focus is not just on the crime itself, but on the child's environment and how a court case affects that environment. Because of our experience, we are usually able to obtain results that exceed our clients' expectations.
Family Counseling
Most juvenile cases in Tampa Bay involve children who are first-time offenders who commit property crimes, mostly theft or vandalism. In these situations, assuming the offender pays restitution if applicable, many judges order the family to attend one or more counseling sessions.
Typically, children who commit such crimes are either not supervised closely enough so they fall in with the wrong crowd, or they are supervised too closely and they rebel. Family counseling gives parents the tools they need to establish appropriate boundaries. Counseling also gives children an opportunity to express themselves.
Relative Placement
The next step up usually applies to children who have a mild prior criminal record, perhaps a prior curfew violation or truancy case, and who committed slightly more serious offenses, such as drug possession or MIP (Minor In Possession of alcohol). Many judges believe that these families are too far off the straight and narrow to self-correct and stronger measures are needed. That's especially true if a social worker or probation officer expresses similar sentiments.
Relative placement accomplishes two things in the eyes of the court. It shocks parents, so they make extra efforts to properly supervise their children. Furthermore, relative placement gets children out of poor environments without completely turning their lives upside-down.
In most cases, relative placement is not permanent. There's usually a pathway to family reunification. The parents must normally complete some classes and jump through some other hoops, and the children must stay out of trouble for a few months or until a judge re-evaluates the case.
Detention
No one wants to see children behind bars. But if they commit violent crimes and have substantial criminal records, the last resort, which is some form of detention, is usually appropriate.
Some juvenile facilities are secure facilities that, for all intents and purposes, are jails. Children are confined in small spaces for most of the day and night. In a few extreme cases, older children could be tried as adults and, although they are separated from the other inmates, incarcerated in adult prisons.
Other facilities are essentially secure halfway houses. Children live in group homes under limited house arrest. Authorities sometimes let the children leave on highly supervised field trips. But they cannot come and go as they please, at least in most cases. Furthermore, children must attend mandatory counseling and life skill sessions.
The goal of both facilities is to prepare children to reintegrate into society. The sealing of a juvenile criminal record, which a Tampa criminal lawyer can usually arrange, is the final step in this reintegration.
Count on a Thorough Hillsborough County Attorney
Juvenile cases in Tampa Bay normally end in one of three ways. For a free consultation with an experienced criminal defense lawyer in Tampa, contact the OA Law Firm. After-hours visits are available.
Resource:
pewresearch.org/fact-tank/2019/06/11/only-2-of-federal-criminal-defendants-go-to-trial-and-most-who-do-are-found-guilty/