Expunging Or Sealing Juvenile Criminal Matters In Hillsborough County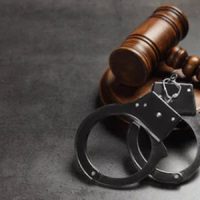 Once courts release defendants from their sentences, the effects of a criminal conviction linger, often forever. Contrary to popular myth, juvenile convictions in Florida are not expunged or sealed automatically. Instead, these convictions continue to stain your permanent record. Under Florida law, these individuals have some options. These options could open doors to former defendants that were formerly locked shut.
A Tampa criminal defense lawyer doesn't stop advocating for defendants just because the judge's gavel falls. A number of post-conviction remedies, including record expungement or sealing, are available. These remedies could reduce or eliminate the collateral consequences of a criminal conviction and allow former defendants to fully re-enter society.
Record Expungement
Expungement is the complete removal of an adult or juvenile criminal conviction. All paper and electronic records are either destroyed or given to the defendant. Generally, expungement is available if the case should not have been presented in the first place.
Defendants are eligible for expunction if no indictment, information, or other charging instrument was presented in court (i.e. prosecutors informally abandoned the case), the judge dismissed the case for some reason, or the prosecutor asked for a nolle prosequi (dismissal for cause). Additionally, the defendant must have a perfectly clean criminal history.
Most non-violent crimes, both misdemeanors and felonies, can be expunged. Most violent crimes, sex crimes, and drug crimes are not expungebale. Drug possession and misdemeanor assault are two notable exceptions. DUI is an expungeable offense in Florida.
Additionally, former defendants may bypass these eligibility requirements and ask for executive pardon. The chances of a pardon significantly improve if defendants have served their sentences in full, they have a compelling basis for their requests, and the requested relief is consistent with the current governor's political agenda.
Record Sealing
The same disqualifying offenses apply to record sealing, which is a lesser form of relief. Sealed records still exist in government databases. However, only certain parties, mostly law enforcement groups and judicial courts, can access these records. As far as members of the general public are concerned, the record doesn't exist. Furthermore, if anyone asks the defendant about a prior criminal history, the defendant may legally say "none."
Sealing, like expungement, is a one-time offer. Defendants who want their records sealed must have clean criminal histories. However, an offense is expungeable, even if the defendant was found guilty and served prison time.
Informal sealing, or deferred disposition probation, is usually available as well. This relief, which is usually available at the time of the plea, is a lot like record sealing. If the defendant successfully completes probation, the arrest record remains, but the judge dismisses the case. Therefore, the defendant has no official conviction record.
Successfully completing probation is different from perfectly completing probation. The defendant might have a few black marks on his/her record but still "successfully" complete probation. That's especially true if a Tampa criminal defense lawyer advocates for the defendant when the judge considers dismissing the case. 
Count on a Diligent Hillsborough County Attorney
A criminal charge is not the same thing as a criminal conviction. For a free consultation with an experienced criminal defense lawyer in Tampa, contact the OA Law Firm. We routinely handle matters in Hillsborough County and nearby jurisdictions.
Resource:
leg.state.fl.us/statutes/index.cfm?App_mode=Display_Statute&URL=0900-0999/0943/Sections/0943.0585.html