Non-Intoxication Defenses To DUI Drug Cases In Hillsborough County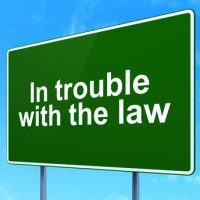 In many jurisdictions, "stoned" driving is a bigger problem than "drunk" driving. Florida's DUI law, although it is rather broad, is somewhat more limited than similar laws in other states. In the Sunshine State, it's illegal to operate a motor vehicle  "under the influence of alcoholic beverages, any chemical substance set forth in s. 877.111, or any substance controlled under chapter 893, when affected to the extent that the person's normal faculties are impaired."
The substances listed in Section 877.111 are mostly things like paint thinner, gasoline, nitrous oxide, and other non-controlled substance chemicals that people use to get high. A controlled substance could be an illegal substance, like marijuana or cocaine, or a commercially available substance, like codeine, which requires a doctor's prescription or is otherwise limited in some way.
There is no Breathalyzer test for drugs, at least not yet. A marijuana Breathalyzer may be available soon. Blood, urine, hair, and other tests usually require search warrants. Therefore, DUI-drug cases usually rely on circumstantial evidence. Additionally, in a DUI-drug case, intoxication, or lack thereof, could be irrelevant. A number of non-intoxication defenses are available, as outlined below. So, a Tampa DUI lawyer can often reduce or eliminate the harsh direct and indirect consequences of a DUI conviction.
Substantive Non-Intoxication Defenses
Lack of evidence regarding vehicle operation or the cause of impairment are the two biggest non-intoxication defenses in a DUI-drug case.
Florida law broadly defines vehicle operation to include "actual physical control of a vehicle." So, if a defendant was parked and the vehicle was operable, DUI charges could hold up in court. In fact, even if the defendant was unconscious behind the wheel, the defendant could be guilty of DUI.
However, there must be evidence that the car was operational. Usually, officers make no note of things like the amount of gas in the tank, amount of air in the tires, and whether or not the defendant had the keys. Unless there is evidence that the vehicle was operational, the prosecution could fall apart.
DUI-collision cases are even harder to prove on this point. Frequently, a credible witness didn't see the defendant behind the wheel.
As for cause, prosecutors must establish, beyond a reasonable doubt, that impairment, as opposed to a side-effect, caused intoxication. For example, normal use of Ambien could cause a side-effect known as sleep driving. So, there's a fine line between impairment and side-effect. Usually, if the defendant exceeded the recommended dose, the "impairment" element is much easier to prove in court.
Procedural Non-Intoxication Defenses
Issues with the stop and improper venue are the two most common non-intoxication procedural defenses in DUI-drug matters.
Officers must have reasonable suspicion before they detain motorists. Essentially, reasonable suspicion is an evidence-based hunch. Normally, the defendant commits a traffic violation and a preliminary investigation, usually focused on physical symptoms, points to possible intoxication. Officers cannot trail suspects until they commit traffic violations and use that as an excuse to investigate a possible DUI-drug case. That's profiling the defendant.
Furthermore, prosecutors must bring DUI charges in the correct county. Many Tampa Bay communities are partially in one county and partially in another one. Technically, if the state files charges in the wrong county, prosecutors can usually start over in the correct county. But many states' attorneys would rather make a favorable plea deal than go to all that trouble.
 Count on a Diligent Hillsborough County Attorney
A criminal charge is not the same thing as a criminal conviction. For a free consultation with an experienced criminal defense lawyer in Tampa, contact the OA Law Firm. We routinely handle matters in Hillsborough County and nearby jurisdictions.
Resource:
leg.state.fl.us/statutes/index.cfm?App_mode=Display_Statute&URL=0300-0399/0316/Sections/0316.193.html