Beating The Breathalyzer In A Florida DUI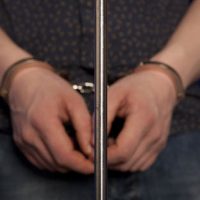 According to scientific sources, a Breathalyzer's BAC estimate is off by at least .01 about 33 percent of the time. Note that we said "BAC estimate. Like the 1920s Drunk-o-Meter which preceded it, the Breathalyzer uses breath alcohol level to determine blood alcohol level. That extra step means several things could be wrong with the Breathalyzer result. More on that below. Additionally, Breathalyzer tests have some additional legal implications that non-test cases don't have. More on that below as well.
Admittedly, Breathalyzer cases are hard to win. Most Hillsborough County jurors implicitly trust technological gadgets. However, especially in a borderline BAC case, like a .09, these cases certainly aren't impossible for a good Tampa DUI lawyer to successfully resolve. That's especially true since the defendant doesn't have to "prove" the Breathalyzer was wrong or the police took an illegal shortcut. The defendant must only create a reasonable doubt as to one of these things.
Substantive Flaws
During trial, poorly-qualified police Breathalyzer techs usually try to dazzle jurors by discussing all the Breathalyzer's bells and whistles and spinning yarns about fuel cells and electrochemical reactions. Truthfully, these efforts often work.
However, as mentioned most Breathalyzer techs acquired all their knowledge at police-sponsored seminars. They have extensive working knowledge, but they know practically nothing about theoretical operation. So, these techs are often hard-pressed to explain flaws like:
Mouth Alcohol: Legally, police officers don't have to closely monitor defendants before they take breath tests. So, there's a good chance the defendant burped or vomited, especially if the defendant had been drinking recently. If either of these things happens, alcohol particles from the stomach rush into the mouth and skew the BAC estimate.
Temperature Variations: The temperature remains fairly stable in Florida day to day. But it often changes significantly week to week. These changes affect Breathalyzer operation. So do slight variations in an individual's temperature, like a low-grade fever.
Unabsorbed Alcohol: We mentioned recent alcohol consumption above. The body absorbs alcohol through the stomach and liver before it goes into the bloodstream. So, if the defendant had been drinking recently, the defendant's mouth alcohol level might not accurately reflect his/her blood alcohol level.
Failure to properly calibrate Breathalyzers is the most common reason judges exclude their results. Failure to closely monitor defendants is a close second. If nothing else, the judge often includes a limiting instruction, so jurors get the idea the Breathalyzer result was probably wrong.
As an ace in the hole, a Tampa criminal defense attorney often partners with a highly-qualified professional, like a physics professor, who is much more qualified than a police Breathalyzer technician.
Procedural Flaws
Frequently, the jury doesn't hear about the Breathalyzer test, because the judge excludes the test results on procedural grounds.
Legally, officers must have probable cause before they demand chemical samples. Prosecutors usually rely on the field sobriety tests, like the walk-and-turn, to furnish this evidence. Officers sometimes skip the field tests, especially if it's raining outside or they are on a designated DUI dragnet patrol. Other times, defendants refuse to perform some or all of these tests, as is their Constitutional right.
Without the field tests, prosecutors must rely on extremely shaky observational evidence, like bloodshot eyes or odor of alcohol. At best, this evidence proves the defendant had been drinking. It proves nothing about impairment. 
Reach Out to a Diligent Hillsborough County Attorney
A criminal charge is not the same thing as a criminal conviction. For a free consultation with an experienced criminal defense lawyer in Tampa, contact the OA Law Firm. We routinely handle matters in Hillsborough County and nearby jurisdictions.
Resource:
pubmed.ncbi.nlm.nih.gov/3668478/