Effective Defenses In DUI Cases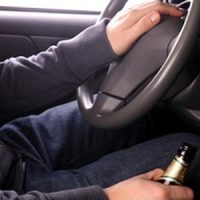 Just as the decades-long DUI crackdown was showing some signs of effectiveness, coronavirus lockdowns undid that progress. Now, some officers who are desperate to reverse the rising tide of drunk driving incidents take illegal shortcuts during the arrest process. Others make arrests in borderline cases, making it almost impossible for prosecutors to establish guilt beyond a reasonable doubt.
In this environment, a Tampa criminal defense lawyer has an even better chance to successfully resolve these cases in court, ending or minimizing the direct and indirect consequences of a DUI. This resolution could be a complete dismissal of charges, a plea to a lesser-included offense, or a not guilty verdict at trial.
Procedural Defenses
The first rule of police work is that officers must have reasonable suspicion to detain motorists. Increasingly, officers break this rule, and the case goes downhill from there.
Some recent Supreme Court decisions, such as 2016's Utah vs. Strieff, have expanded the reasonable suspicion rule and emboldened officers to be more aggressive. However, the rule itself remains in place. Officers must have an evidence-based hunch before they detain suspects.
Frequently, officers detain DUI suspects because they have hunches based on evidence. These stops usually don't hold up in court.
Assume Officer Steve sees Janice run a stop sign. He pulls her over, suspects that she's been drinking based on her physical symptoms, like bloodshot eyes, and asks her to perform field sobriety tests. That's probably a legal stop in Florida.
Now assume Officer Steve sees Janice pull out of a bar's parking lot late at night. Officer Steve follows Janice until she goes 31 in a 30, pulls her over, and immediately asks her to get out of the car. That second example is a hunch that has some evidence to support it.
The detention process also often involves Fifth Amendment issues. These rights kick in when suspects don't feel free to leave, not when officers slap handcuffs on defendants. So, statements like "I only had a few beers" may be inadmissible in court. The law in this area is uncertain.
Substantive Defenses
The aforementioned shortcuts often create procedural defenses that a Tampa criminal defense attorney can leave. Weak cases usually involve substantive defenses, which in this case is usually a lack of evidence.
Non-driving DUIs are a good example. Under Florida law, "driving" basically means "controlling." Usually, if the defendant has the keys, DUI charges may hold up in court, even if the car was parked or even if the defendant was unconscious behind the wheel.
However, in these situations, prosecutors must establish, beyond a reasonable doubt, that the vehicle had gas, inflated tires, and was otherwise drivable. Frequently, officers don't make a note of these things. Therefore, when the case goes to court, there's little or no evidence of drivability.
Furthermore, the conviction rate drops significantly if defendants refuse chemical tests. Generally, when people take field sobriety tests, like the one-leg stand, they don't pass with flying colors. However, they usually don't fall on their faces either. So, this evidence is very subjective.
 Rely on a Thorough Hillsborough County Attorney
A criminal charge is not the same thing as a criminal conviction. For a free consultation with an experienced criminal defense lawyer in Tampa, contact the OA Law Firm. The sooner you reach out to us, the sooner we start fighting for you.
Source:
researchgate.net/publication/355618545_Driving_under_the_influence_of_alcohol_during_the_COVID-19_pandemic