When Can Officers Pull Me Over For DUI?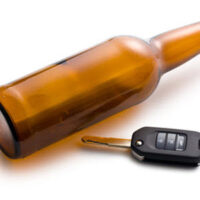 Under the law, officers must generally have reasonable suspicion before they can detain motorists for suspicion of DUI. The law defines reasonable suspicion as specific, articulable facts which indicate criminal activity.
Roadside checkpoints are the biggest exception to the reasonable suspicion rule. Although officers need not have specific, articulable facts to detain motorists at roadblocks, these checkpoints must meet very specific legal requirements.
If the initial stop is invalid, a Tampa DUI attorney can invalidate subsequent events, such as the results of a Breathalyzer test, under the fruit of the poisonous tree doctrine. In other words, if the stop wasn't legal, the prosecutor's case collapses like a house built on sand during a storm.
What Constitutes Reasonable Suspicion?
The initial act need not be related to DUI. In fact, reasonable suspicion in a DUI is almost never related to drinking and driving.
Typically, a traffic violation justifies the initial stop. Most drivers cannot travel more than a few blocks without breaking at least one traffic law. The Florida Traffic Code is full of obscure violations. Visual obstruction is a good example. Anything which blocks the driver's view is illegal. That includes things like dangling air fresheners, dashboard bobbleheads, hands-free cell phone mounts, RADAR detectors, and perhaps even parking stickers.
Jurisdiction might be an issue as well. Municipal police officers only have jurisdiction in the city limits, county sheriffs only have jurisdiction inside the county line, and so on.
What Does Not Constitute Reasonable Suspicion?
Usually, officers do not detain motorists for such violations. However, things are different if the driver was near a place which serves alcohol, is moving unusually slowly, or acts nervous when s/he sees a police car.
Independently, these things do not amount to specific, articulable facts which point to criminal activity. They are a hunch or an educated guess. But a hunch unsupported by evidence doesn't hold up in court.
What About "Driving" the Vehicle?
This question is related to reasonable suspicion. In Florida, defendants need not be "driving" the vehicle to be guilty of DUI. "Operating" the vehicle is sufficient. And, the law defines "operating" in very broad terms.
A defendant who is asleep at the wheel is the classic example. If the defendant has the keys and the vehicle is drivable, a semi-conscious or unconscious defendant is operating the vehicle. The theory is that the defendant could wake up, drive away, and endanger other people.
Sometimes, lack of evidence is an issue in this area. When defendants empty their purses and pockets, the car keys are usually there. Drivable condition is another matter. Officers seldom look at the gas gauge to see if the car has fuel, look at the tires to see if they're flat, or perform other basic checks. The state has the burden of proof to show that the car was in drivable condition. If there's no evidence at all on this point, a judge might throw the case out of court.
Reach Out to a Diligent Attorney
Police officers cannot detain motorists on suspicion of DUI without facts. For a free consultation with an experienced criminal defense lawyer in Tampa, contact the OA Law Firm. Convenient payment plans are available.
Resource:
supreme.justia.com/cases/federal/us/392/1/