Top Three Ways To Get Out Of Jail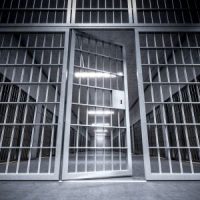 Except in a few very rare instances, pretrial detention has no upside for anyone. Such incarceration hurts defendants and their families. These negative effects are well-documented. Furthermore, pretrial incarceration doesn't protect society, and is costly to the state or county. In contrast, pretrial release benefits everyone. Defendants are free to support their families, financially and emotionally. Bail conditions protect society, and the state saves money.
Therefore, several jail release options exist. These alternatives give a Tampa criminal defense lawyer a head start on a legal defense, because pretrial detention usually creates a presumption of guilt. Most people, including most jurors, assume people go to jail because they did something wrong. Additionally, many incarcerated defendants are so anxious to "get it over with" that they accept unfavorable plea bargain arrangements.
Pretrial Release
First-time offenders charged with nonviolent crimes may be eligible for Hillsborough County's pretrial release program. The strict minimum qualifications exclude most defendants.
Basically, pretrial release reduces a misdemeanor, or even a felony, to a traffic ticket, at least for detention purposes. When people sign traffic tickets, they agree to appear in court for their trials. Criminal pretrial release is pretty much the same thing. If the defendant pays a small processing fee and promises to appear at trial, the sheriff releases the defendant.
Aside from the strict qualifications, the main issue with pretrial release is that the wheels of justice often turn slowly. Several days might pass before a review board evaluates the case.
Cash Bail
Most people have paid cash deposits when they rented property, like an apartment or a Halloween costume. If the renter returns the property in good order and according to the agreement, the owner refunds the deposit, or at least most of it.
Cash bail, which is normally around $750 for most misdemeanors and $1,500 for most felonies, is like a security deposit. Defendants who pay cash bail and abide by all conditions get most of that money back when the case is resolved. These conditions include appearing at trial and some other requirements, like remaining in the county and avoiding more legal troubles. Anyone who can pay the cash bail amount qualifies for this form of release. There's no review board.
Cost is the biggest drawback to cash bail. For many families, fifteen hundred dollars might as well be fifteen million dollars.
Bail Bond
Basically, a bail bond is a cross between pretrial release and cash bond. It's easier to qualify for than pretrial release and cheaper than cash bail.
A bail bond company is like a property insurance company. If Eddie crashes his car, his auto insurance company bears the financial risk. If Eddie skips bail, the bonding company assumes the risk. Most bail bonds companies charge about a 15 percent nonrefundable premium.
Two or three hundred dollars is a lot easier to afford than two or three thousand. To protect their investment, many bail bond companies impose additional requirements on defendants, like checking in with a supervision officer. A Tampa criminal defense attorney can advocate for a defendant and modify these conditions.
Reach Out to a Compassionate Hillsborough County Attorney
A criminal charge is not the same thing as a criminal conviction. For a free consultation with an experienced criminal defense lawyer in Tampa, contact the OA Law Firm. Virtual, home, and jail visits are available.
Source:
prisonpolicy.org/blog/2021/05/13/mentalhealthimpacts/