Record Sealing And Expunction In Florida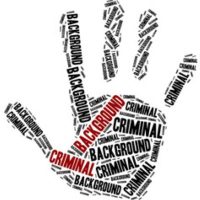 Life is difficult enough with a clean criminal history. A blemish on a permanent record, no matter how old the blemish is, makes things much harder. For example, when investigators look into criminal activity, they usually start with people that have criminal records. We all have skeletons in our closets. As a result, additional law enforcement scrutiny is something that no one wants. Fortunately, the Sunshine State has a rather broad expungement and sealing law.
Although relief is available, nothing is guaranteed, and these legal proceedings have a number of moving parts. A partnership with a Tampa probation & expungement lawyer is the best way to clean a criminal record and make the most of educational, vocational, and other prospects. Sometimes, the expungement process begins while the underlying case is still active. An attorney knows how to position things for success in these situations.
Disqualifying Offenses
Generally, most non-violent offenders, including DUI offenders, are eligible for expungement or sealing in Florida. The list of prohibited offenses includes:
Most sex crimes, including voyeurism and enticing a child,
Violations of the Florida Communications Fraud Act,
Drug trafficking,
Stalking,
Aggravated assault (but not ordinary assault),
Arson, and
Robbery.
If you were charged with a disqualifying offense, charge reduction plea bargaining is usually a priority. For example, if the evidence is weak in an aggravated assault case, many clients want the least amount of punishment possible, so they're willing to take a greatly-reduced sentence. But if expungement or sealing is a priority, charge reduction might be a better idea, even if that means a longer period of probation.
Relief Available
Expungement is the complete elimination of all law enforcement, judicial, and other records related to a criminal arrest and prosecution. It's like it never happened.
Complete record cleaning is available if the applicant has a squeaky-clean criminal record and an indictment or information was never presented in court or the case was dismissed.
The law is a bit uncertain as to the type of dismissal. Usually, prosecutors must nolle pros the case, which means they dismiss it due to a lack of evidence or another legal reason. A prosecutorial discretion dismissal might or might not qualify.
Usually, expungement and sealing are one-time opportunities. The "directly related" rule is the only exception. A judge has the discretion to seal or expunge records that are directly related to the petitioned offense (e.g. Eric commits an aggravated assault because he's high on PCP).
Sealing removes records from public view. A few agencies, mostly criminal courts, law enforcement, and licensing agencies, have access to the records. However, if anyone else asks if the person has a criminal conviction, if the record has been sealed, that person can legally say "no."
Defendants may ask the court to seal their records once their cases are completely over, which means they have been discharged from prison or probation, and they have no prior convictions on their records.
These qualifications are just the minimum, in both sealing and expungement proceedings. The petitioner must also convince the judge that the requested relief is in the best interests of society, and not just in the best interests of the applicant or the applicant's family.
Count on an Experienced Hillsborough County Attorney
A criminal charge is not the same thing as a criminal conviction. For a free consultation with an experienced criminal defense lawyer in Tampa, contact the OA Law Firm. Convenient payment plans are available.
Source:
leg.state.fl.us/statutes/index.cfm?App_mode=Display_Statute&URL=0900-0999/0943/Sections/0943.0585.html