Three Quick Ways To Overturn A DUI Checkpoint Stop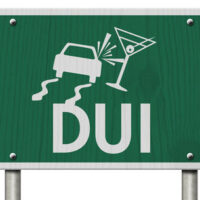 Normally, before they detain motorists for suspicion of DUI or any other reason, police officers must have reasonable suspicion of criminal activity. The Supreme Court has watered down this rule to the point that any evidence-based hunch usually suffices. Officers can even erroneously detain people illegally, as long as they had a good faith belief that they had proper justification.
DUI roadblocks are an exception to this rule. Officers don't need reasonable suspicion or any other justification to pull over motorists in these situations. However, DUI checkpoints are not "random" checkpoints. These roadblocks must meet strict legal requirements. Any shortfall in any area could invalidate the stop. Below are some of the most common arguments that a Tampa DUI lawyer makes in this area.
Supervisor-Level Authorization
The law is clear that a supervisor must conceptualize the DUI roadblock and set up its general parameters. These parameters usually include the general location and general time, such as a roadblock at the corner of Fourth Street and D on Memorial Day Weekend.
The law is less clear about who is a supervisor. Individual officers obviously are not supervisors. Corporals and desk sergeants are supervisors according to some definitions. But in this context, these officers aren't nearly high enough. On the other end of the spectrum, people who are directly answerable to voters, such as mayors and city council members, are clearly supervisors.
Everyone else is in a grey area. Captains and lieutenants might qualify, but these individuals are more like corporals and sergeants in this context. Police chiefs or city managers are usually supervisors for DUI roadblock purposes.
Checkpoint Location
If left to their own devices, law enforcement would set up checkpoints on freeways. But these locations are not reasonably safe. Instead, the roadblock must usually be on a surface street. Furthermore, the checkpoint usually cannot be near an intersection or a sharp curve in the road.
Additionally, a DUI roadblock must be in an area where officers are likely to nab drunk drivers. Pretext roadblocks are usually illegal. The proof is in the pudding, at least in most cases. If a roadblock caught more people for non-moving violations, like expired stickers, and outstanding warrants than it caught for DUI, the checkpoint was probably illegal.
No Officer Discretion
As mentioned, a supervisor must sketch out the high-level aspects of a DUI checkpoint. Officers cannot have any discretion in this area. Officers also cannot have any discretion on the details, such as operation hours or detention methods. They cannot start pulling over vehicles early or extend the roadblock later. Furthermore, officers must pull over vehicles according to a set formula. They cannot stop drivers who don't look right and wave everyone else through.
Traffic-related alterations are about the only exception. If the checkpoint line gets too long, officers may change the formula to reduce wait times. For example, instead of stopping every third vehicle, they might stop every fifth vehicle.
There is no hard and fast rule as to how long motorists can legally be required to wait. Generally, however, more than thirty seconds is unreasonably long. This time period includes both the waiting time and the time interacting with officers.
Rely On an Experienced Hillsborough County Attorney
DUI checkpoints must adhere to strict requirements. For a free consultation with an experienced criminal defense lawyer in Tampa, contact the OA Law Firm. We routinely handle matters in Hillsborough County and nearby jurisdictions.
Resource:
law.cornell.edu/wex/reasonable_suspicion