Endgame: How A Tampa Criminal Defense Attorney Could Resolve Your Case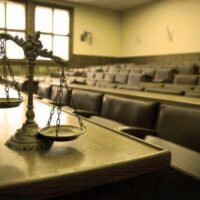 Most legal disputes settle out of court. In fact, trials resolve fewer than 5 percent of the criminal cases in Hillsborough County. These negotiations are much like any other negotiations, at least in many ways. No one would bargain over the price of a car without knowing some basic supply and demand facts. Similarly, no one should negotiate with criminal prosecutors without knowing about some available defenses.
Only an experienced Tampa criminal defense lawyer can evaluate your case and determine what defenses apply. An attorney uses these defenses during negotiation sessions, during court hearings, or both, in order to obtain the best results possible. After all, the outcome of your criminal cases is much more critical than a used car's price.
Early Resolutions
Some cases end a few weeks after the state files formal charges in court. Usually, these resolutions involve pretrial diversion, a fatal flaw in the indictment or information, or an evidence suppression hearing.
Prosecutors normally offer pretrial diversion if the defendant is a first-time offender who's charged with a non-violent crime. Some form of pretrial diversion is usually available in other situations as well. Program requirements vary in different courts. Generally, however, if the defendant avoids legal trouble for a few months and jumps through a few hoops, such as completing a community service requirement, prosecutors dismiss the case.
The indictment or information is the formal charging instrument in criminal court. These documents must meet certain statutory requirements. If an element is missing or inaccurate, the judge might throw the case out of court.
Basically the same thing could happen after an evidence suppression hearing. If the case involves physical evidence, like drugs or guns, and that evidence is unavailable, perhaps because of a defective search warrant, the state's case basically collapses.
Plea Bargain
As mentioned, almost all criminal cases settle out of court. This settlement usually includes reduced charges and/or lesser punishment. For example, if there is a valid defense, prosecutors might reduce DUI charges to reckless driving or offer probation instead of jail time.
The defense could be procedural or substantive. We mentioned the most common procedural defense, a bad search, above. Other times, officers fail to promptly or properly Mirandize defendants. There are other procedural defenses as well, such as an illegal lineup. A substantive defense is basically a lack of evidence. Terms like "guilty" and "innocent" have moral overtones. But in criminal court, the only thing that matters is what can the state prove.
Once defendants plead guilty, it's almost impossible to undo the plea. So, it's very important to get things right the first time.
Trial
Usually, cases go to trial if the two sides cannot agree on a plea bargain agreement. Sometimes, cases almost literally settle on the courthouse steps. Plea negotiations usually continue even while the jury is waiting in the hall to enter the courtroom.
There are two different methods of trial. In jury trials, the judge is basically a referee. S/he controls the proceedings and resolves rule disputes. Jurors review the evidence and determine if the defendant is guilty beyond a reasonable doubt. There are usually twelve jurors in a felony case and six in a misdemeanor. In bench trials, judges serve as both referees and factfinders.
There are pros and cons to each method. Wait time is a good illustration. Most defendants could wait up to a year for a jury trial date. That prolonged delay usually benefits the defendant, but sometimes it doesn't.
Contact a Thorough Hillsborough County Attorney
There are several ways to resolve criminal charges in Florida. For a free consultation with an experienced criminal defense lawyer in Tampa, contact the OA Law Firm. The sooner you reach out to us, the sooner we start fighting for you.
Resource:
innocenceproject.org/guilty-pleas-on-the-rise-criminal-trials-on-the-decline/