Criminal Battery In Florida: A Closer Look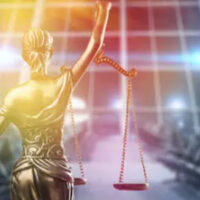 Florida's battery law is based on common law battery. But there are a few twists. For example, there are two ways the state can prove a 784.03 case in court. Only one of them requires the alleged victim's testimony. However, these subsections have some subtle differences that prosecutors often miss. The facts of a case might support one subsection, but not both.
This additional complexity is the best reason to partner with an experienced Tampa assault & battery attorney in these situations. Your lawyer should also have access to considerable resources. Prosecutors have a small army of investigators and other professionals working for them. Without effective assistance, it's much more difficult to effectively challenge the state's evidence.
Elements of the Offense
At common law, battery is a harmful or offensive touch. Likewise, 784.03(1)(a)(1) is "Actually and intentionally touches or strikes another person against the will of the other." Note that the touch, which could be something like brushing against another person, need not be malicious. It must only be intentional, which basically means non-accidental and unwanted in this context.
Furthermore, physical injury is not an element of this subsection. A red mark or bruise simply makes the offense easier to prove. Frequently, pictures are quite effective, especially if an alleged victim snaps a photo when the injury is fresh. Sometimes, however, a picture does more harm than good, if the injury is difficult to see.
The final portion, the will of the other person, almost always requires the alleged victim's testimony. Otherwise, it's almost impossible to prove the touch was unwanted.
If the alleged victim's testimony is unavailable for whatever reason, prosecutors sometimes turn to 784.03(1)(a)(2), which is "Intentionally causes bodily harm to another person." But this subsection requires proof of bodily harm. Florida statutes don't define this phrase. One Florida case implies that a bruise constitutes bodily harm. Other states define bodily harm as physical pain, injury, or impairment.
For practical purposes, if the injury required a little first aid or a lot of TLC, it was most likely bodily harm.
Special Circumstances Battery
Domestic violence is usually the most common battery enhancement. The DV distinction does not enhance the penalty. Simple battery is still a first degree misdemeanor. But there are some important procedural differences.
These cases usually go to designated domestic violence courts. These prosecutors often see alleged victims as more than simply witnesses. A DV alleged victim does not have the power to press or drop charges in criminal court. Only the state has these rights. But alleged DV victims can give sentencing input. For example, the alleged victim might insist that alcohol counselling be part of any plea bargain agreement.
Additionally, many DV battery cases include civil or criminal protective orders. These protective orders, which can last up to two years in some cases, often include provisions which many defendants don't consider protective. Examples include the aforementioned alcohol counselling and financial support orders.
Battery is a violent crime and a crime of moral turpitude. So, it has substantial collateral effects. DV battery and protective orders usually have an even greater impact, mostly in current and future family law cases.
Rely on a Tenacious Hillsborough County Attorney
Criminal battery cases are not always easy to prove in court. For a free consultation with an experienced criminal defense lawyer in Tampa, contact the OA Law Firm. We routinely handle matters in Hillsborough County and nearby jurisdictions.