Pre And Post Conviction Resolutions In Hillsborough County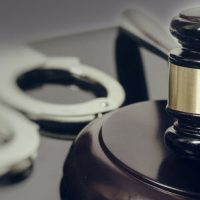 Trials are inherently risky. There's simply no telling how twelve jurors will view the evidence in a given case. Plea bargains avoid this risk. That's mostly why about 95 percent of criminal cases settle out of court. These resolutions usually feature reduced charges and/or a reduced sentence. Although that's not the same thing as a dismissal or acquittal, a bird in the hand is usually worth two in the bush.
Additionally, a plea bargain usually does not end the criminal law process. Probation is the cornerstone of most out-of-court settlements. If the defendant steps out of line, authorities often try to revoke probation and send the defendant to jail. On the other end of the scale, if defendants toe the line, early discharge from probation is often an option in Florida. Most of these litigation matters settle out of court as well.
So, your Tampa criminal defense lawyer must be a good negotiator, as well as a good litigator. Negotiation skills help ensure the best possible outcome under the circumstances, before or after the judge's gavel falls. But we are getting ahead of ourselves. Before attorneys negotiate settlements, they must thoroughly evaluate your case and determine your best options. Only an experienced lawyer has that kind of skill.
Pre Conviction Remedies
As mentioned, most Hillsborough County prosecutors offer probation in lieu of incarceration. But probation isn't always the best option for all defendants. A brief jail sentence might be better than extended court supervision. That's especially true if alternative sentence arrangements, like weekends or work release, are available.
If probation is best, defendants have choices in this area as well. That's because there are usually two kinds of probation in Hillsborough County. During the period of probation, both are basically the same. The difference becomes apparent at the end.
Common probation conditions include avoiding further trouble with the law, attending regular meetings with a probation officer, working and/or going to school full time, and completing ancillary requirements, like community service or a substance abuse evaluation. Technically, a misstep in any area could lead to a motion to revoke probation.
Now for the two types of probation. Regular probation is, well, regular. But if defendants successfully complete deferred disposition probation, the judge eliminates their conviction records. Deferred disposition has some significant cons as well, which you should discuss with your Tampa criminal defense lawyer.
Post Conviction Remedies
Once defendants complete half their terms, pay all fines, and complete all ancillary requirements, they are eligible for early discharge from probation. Early discharge means the end of court supervision.
The defendant must have a good record during probation, but not a perfect record. Generally, if the defendant's probation officer agrees to the motion for early discharge, or at least doesn't oppose the petition, the judge usually grants it.
Record sealing or expungement could be an option as well, especially if the defendant hasn't been through the system before. Both stealing and expungement limit, or eliminate, the collateral consequences of a criminal conviction. 
Work with a Thorough Hillsborough County Attorney
A criminal charge is not the same thing as a criminal conviction. For a free consultation with an experienced criminal defense lawyer in Tampa, contact the OA Law Firm. We routinely handle matters in Hillsborough County and nearby jurisdictions.
Resource:
themarshallproject.org/2020/11/04/the-truth-about-trials